Search Results

Bela Lugosi was a Hungarian-born actor most associated with his role as Count Dracula in the 1931 film "Dracula." Ten years after his death in 1956, the heirs of Bela Lugosi filed a lawsuit against Universal Pictures, the company which made "Dracula." The lawsuit alleged that Universal was profiting from and exploiting the image and likeness..

Charice Charice is a pop singer from the Philippines. In the legal field, she is primarily associated the death of her father, Ricky Pempengco, which occurred on October 31, 2011. During initial reports of the death of the father of Charice, it was reported that he had been stabbed by a man with an ice pick outside of a convenience store from which he h..

Chris Hatcher Chris Hatcher was a psychologist who became famous as an expert in forensic psychology, specializing the field known as "profile evidence." He specialized in analyzing behavioral patterns to help predict and establish criminal motivations. Chris Hatcher was involved in many high-profile cases prior to his death in 1999. ..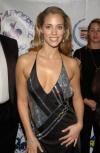 Elizabeth Berkley Elizabeth Berkley is an actress best known for her role on the sitcom "Saved By The Bell." In 2002, she was the subject of a lawsuit filed against the actor Leonardo DiCaprio by her then boyfriend, actor and singer Roger Wilson. The lawsuit dated to an incident which took place in 1998 at a post-premiere party for the..
Fantasia Barrino Fantasia Barrino is an American singer who has been involved in a number of separate legal disputes. One of her first major legal problems occurred in September of 2006, following the 2005 publication of her memoir "Fantasia: Life Is Not A Fairy Tale." In the book, Fantasia Barrino stated that, among other things, her father Joseph p..

Harry Gale Nye Jr. was an American businessman who is primarily remembered for his achievements as a champion yachter. In the legal field, Harry Gale Nye Jr. is primarily remembered as president of the Nye Tool & Machine Works company established by his father. This company was the subject of an important 1923 Supreme Court case, Crown Die & Tool Co. v...

Harry Perry Harry Perry is a musician who has been performing on the Venice Beach boardwalk in California since 1973. In 1997 he was one of two parties in a lawsuit filed against the Los Angeles Police Department concerning his right to perform on this public area. In 1995, Harry Perry was informed by the Los Angeles Police Department he was in..

Jessica Dubroff Jessica Dubroff was a 7-year-old media sensation who gained attention when she began taking flying lessons at the age of six. After receiving in excess of 66 hours of flight training, her father Lloyd and flight instructor Joe Reid decided to make an attempt to have Jessica Dubroff become the youngest pilot to ever complete a flight from coa..

JonBenét Ramsey The murder of child pageant star JonBenét Ramsey was one of the most high-profile criminal cases of its kind in the 1990s. The prominence accorded to the case and the media coverage has not entirely ended to this day, since the case of JonBenét Ramsey has never been formally closed. The basic facts in the ..

Overview of the Brad Pitt and Jennifer Anniston Divorce:The Brad Pitt and Jennifer Anniston Divorce marked the dissolution of the marriage between Pitt and Anniston. The couple, married in a private ceremony in Malibu on July 29, 2000. For years, the couple's marriage was considered a rare Hollywood success however, in the early part of 2005, both individuals announced their ..

Randy Lanier Race car driver Randy Lanier was awarded a prize for being "Rookie Of The Year" at the Indianapolis 500 race in 1986 after finishing 10th in the race. However, by January of the following year he had entered the court system of Illinois on charges of being the head of a marijuana smuggling ring. Prosecutors charged that Ran..

Vincent Kaminski Vincent Kaminski served for years as the head of risk and research at Enron, a Houston energy company. During his time in this capacity, his job was to perform mathematical analyses quantifying the potential risks and benefits of various business transactions. In this capacity, Vincent Kaminski became concerned in 1999 by a plan ..