Search Results

What is Bourne Co. Music Publishers? Bourne Co. Music Publishers is located in New York and is one of the largest international music publishers around the world. They specialize in the publishing of sheet music, and according to the Music Publishers Association of the United States, they hold the following imprints: Schumann Music Co. ..
There are a number of different business types that exist in the United States and abroad. A corporation is one of the most common business structures in the world. This type of business entity is formally organized and maintains a public charter. It is considered to be an independent legal entity, and therefore, a corporation possesses unique rights and responsibilities. ..

What is Detroit Edison? Detroit Edison generates, transmits, and distributes up to 11,084 megawatts of electricity to about 2.1 million customers throughout southeastern Michigan. The company uses coal, nuclear fuel, natural gas, and hydroelectric pumps to generate electricity. The company also uses renewable energy sources to generat..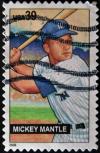 What is Donruss? The company is the second-oldest baseball card and sports card company today. Since the baseball and sports card has greatly suffered in the last decade, the company now mainly specializes in autograph and memorabilia programs. History of Donruss The company was formed in 1954 by the brothers Donald and Russell W..

FirstEnergy Summary of FirstEnergy Corporation FirstEnergy Corp is an energy company headquartered in Akron, Ohio, and its subsidiaries and affiliates generate, transmit, and distribute electricity to the following states: Ohio, Pennsylvania, West Virginia, Virginia, New Jersey, New York, and Maryland. The company receives 54..

Overview H5 (US company) is the leading provider of e-discovery and case support for large corporations and their counsel. The company is known for helping large corporations and Fortune 500 companies find documents, control cost, and meet strict deadlines for discovery in high-profile cases. If a corporation or a top law fir..

Hologic Hologic is a NASDAQ-traded technology company which manufactures technology used in the treatment of various women's health issues. It has been involved in a number of patent infringement lawsuits, both as the plaintiff and defendant. In 2012, Hologic was involved with three separate patent infringement lawsuits. Early ..

What is Incorporation?Incorporation refers to the process of turning a business or entity into a new corporation. Once finalized, incorporation allows the prospective business to be considered and recognized by law as a corporation. However, incorporation is not just limited to businesses, sports teams (or clubs), governments, non-profit organizations, and even newly formed cit..

What is PayPal? PayPal is a payment system most commonly used on eBay and allows a consumer to protect their financial information. In a way, the payment system acts as an intermediary between the consumer and their bank accounts. For example, if you want to buy something off of eBay, you have the option to click one button and access funds ..

What is Pepco? Pepco stands for Potomac Electric Power Company. The company provides power to the city of Washington, D.C., as well as communities throughout Maryland. The company has been at the middle of several lawsuits and controversies in the last couple of years, and consumer reports have bashed the company for poor quality stan..

What is Thinkorswim? Thinkorswim was one of the first website to specialize in online brokerage. The company was founded in 1999 and gave a large amount of choices to independent stock and option traders. It was one of the first websites to incorporate technology to make investing simpler for private investors. The comp..