Search Results

What Is the Government Deficit?A deficit is the difference between a reference amount and the actual sum of money. In the government, the deficit is difference during a fiscal year between receipts received and the outlays. Receipts can include money received from revenue such as taxes while outlays are things that the government spends money on, which can be on-budget or off b..

Summary of Electoral System of Australia Many regard the electoral system of Australia as one of the best voting systems in the entire world. The voting system is often required under law, and preferential voting elects the candidate with the most votes, regardless of jurisdiction. Compulsory Voting Voting for federal, state, and territo..

A Look at Federalism in the United StatesIn the United States, government is recognized on both the state and national level. This relationship between the levels is known as federalism. While federalism in the United States responds to the political atmosphere, there still a balance between state and national government. The first American governments after the revolution..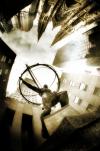 The Oil Industry's Revolutionary Man: John D. RockefellerEarly LifeJohn D. Rockefeller was born in Richford, New York on July 8, 1839. From an early age, his parents created an understanding of the value of money and how important work and savings were to being successful. In 1851 his family moved to Owego, New York and a year later he attended Owego Academy where he pa..

A Summary of the Obama Health Care PlanPresident Obama passed the bill that led to the Health Care and Education Reconciliation Act of 2010, which many politicians simply refer to as the Obama Health Care Plan. This bill drastically changes the way Americans use their health insurance coverage. The Obama Health Care Plan works to make healthcare more affordable and to give more..

A Look at the U.S. SenateThe U.S. government consists of three branches of government, the judicial branch, executive branch, and the legislative branch. The legislative branch is then further broken down into the Senate and the House of Representative, together being referred to as the Congress.The Senate is made up of two Senators from each state, for a total of 100 Senators...

The Basics about the U.S. TreasuryThe United U.S. Department of the Treasury, or just the U.S. Treasury, is an executive agency that acts as the federal government's treasury. While many of the functions of the U.S. Treasury were being carried out even before the Declaration of Independence was signed, it was officially established in 1789 by the First Session of Congres..

The Role of Vice President in the United StatesThe Vice President is position within the executive branch of the United States government that is behind the President in the presidential line of succession. The position was created based on Article 1 Section 3 on the United States Constitution which also gives the Vice President his power.The Vice President has the main job to ..