Search Results
What is Mediation? Mediation is defined as a negotiation to resolve differences that is conducted by an impartial party. The mediation process is considered private and confidential between the parties involved. A typical mediation will involve the parties themselves as well as their representatives plus an outside, neutral mediator. The medi..

What is the mediation process?There are essentially 5 steps to a successful mediation. They are comprised of the introduction; statement of the problem; information gathering; identification of the problems; bargaining; and finally, settlement.INTRODUCTORY MEETINGThe introductory portion of the mediation is a way for all parties involved to feel comfortable with the matte..

What is ADR, or Alternate Dispute Resolution?ADR, or Alternate Dispute Resolution is a term that embodies a number of different methods for settling a civil matter without the involvement of formal litigation in court of law. ADR can take many forms, most popularly are arbitration, mediation, collaborative law and negotiation. ADR is a process developed so that part..

IntroductionArbitration is a form of alternative dispute resolution that avoids litigation by involving one or several impartial individuals to impose a (usually) legally binding settlement. This process typically occurs as a contractually mandated obligation to settle disputes between the signing parties. Unlike mediation, the arbitrator does not attempt to help th..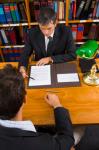 What is an arbitrator?An arbitrator is neutral individual brought in to help negotiate an agreement between parties in what is known as arbitration. An arbitrator is not court appointed and the parties themselves are the ones who choose the arbitrator. Arbitrators are used in civil matters, especially contract disputes and depending on the specifics their decision c..

What is Conciliation?Conciliation is a form of alternate dispute resolution similar to mediation. The main goal of conciliation is for the parties to resolve tensions and bring about a negotiated settlement. Conciliation has no legal standing and the conciliator, the intermediary between the parties, has no authorization to seek evidence, facts, make a decision or a..

What is Conflict Management?Conflict management involves implementing strategies to limit the negative aspects of disputes and accentuate the positive ones. The idea behind conflict management is not to remove all conflict from a situation but to minimize some conflict and leave "positive" conflict in place. The idea is that some conflict is beneficial to an organiz..

What is Conflict Resolution?Conflict resolution is a general term for numerous methods of addressing the sources of conflict. Conflict resolution can be thought of in the legal sense as comprising arbitration, mediation, and other forms of alternate dispute resolution. Conflict resolution can also be used to signify attempts at diplomacy between states and countries..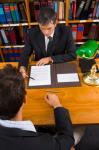 IntroductionDivorce mediation is a collaborative law process where divorcing couples can end their marriage outside of court, avoiding litigation and uncertain judgment by working with a family law expert. Unlike conventional divorce where lawyers represent both parties, divorce mediation has a lawyer or team of lawyers that work for both clients and consider the interest..

What is family mediation?Where the term "mediation" is very broad and covers a plethora of topics from business, divorce, real estate, landlord/tenant, etc, etc. It is important to have a mediation specific to a certain problem. Often times the best route to take when considering divorce or end of life issues is to get family mediation. Family mediation is oft..

IntroductionMediation is a form of Alternative Dispute Resolution (ADR) that involves an impartial third party to help settle a dispute. The purpose of mediation is to help the parties reach an agreement on a dispute by improving communication, finding common ground and recommendations from a third party mediator if necessary. Any event where the third party mediato..

What is a mediator?A mediator is an individual, appointed by the parties to a legal conflict, whose sole job is to listen, evaluate and help those parties come to an amicable solution that will, hopefully, prevent litigation in a court of law. Mediators are often, but need not be members of the legal system. Some possess law degrees, and some are often former judges..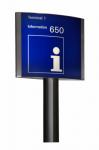 IntroductionThe primary goal when resolving conflicts is to identify potential sources of conflict before they arise. Doing so is time effective and prevents a potential lengthy process of dispute resolution which may be unable to resolve the source of the initial conflict. Communication is key to efforts that identify potential conflict as it empowers the otherwise..
What are sometimes of Conflict Resolution Strategies?There are numerous strategies for conflict resolution. The most prevalent strategies in today's society are the Khun and Poole's model, the Dechurch and Mark's Meta-Taxonomy model and the most current model known as the Rahim model.What is the Khun and Poole model?Khun and Poole's model consists of two main sub-models, ..