Learn About the Legal Information Institute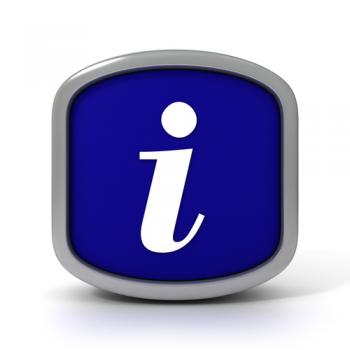 Depending on one's purpose, the information about bankruptcy one gathers in his or her search may be quite different in tone compared to that of other students of bankruptcy law. As noted elsewhere, people who are taking more of a utilitarian approach to bankruptcy may seek a bankruptcy guide that includes as little legal language as possible.

Meanwhile, some will need a more professional source of information about bankruptcy if they are to practice bankruptcy law as a profession, or simply to play the role of lawyer on their own behalf in the act of filing pro se. In other words, they will need access to enacted statutes and court records, at the State, district and Federal levels.

For these students of the law, the Legal Information Institute (LII), an Internet-based project of Cornell University Law School, may be quite useful in their quest to uncover pertinent information about bankruptcy. Some notes on the applications of the LII toward bankruptcy:

In terms of what the LII seeks to accomplish as a whole, the depth of its efforts and breadth of the information it provides users is remarkable. As one might have guessed, the LII offers more than just information about bankruptcy. Indeed, the Institute is far more comprehensive than that, containing hyperlinks to online versions of the most important documents/records in American history.

Of particular relevance to the follower of bankruptcy law is the inclusion of the United States Bankruptcy Code. Despite all this insistence on the application of details of Federal statutes and landmark Supreme Court decisions for lawyers and law school attendees, the LII tries not to lose its more casual audience members.

For one, in the lead-in to particular chapters of bankruptcy law, the LII frames the individual's larger understanding of bankruptcy with a concise explanation of bankruptcy law, namely of how it is codified and litigated today. Another meritorious tool put forth by the Institute is Wex, which essentially functions as its searchable lexicon and reference book.

As is apparent, the information about bankruptcy thus discussed is most useful for the citizen as a debtor or the individual with a future or current career in bankruptcy law. Nonetheless, as devotees of the subject know, it is not all about the debtor in liquidation and reorganization cases. Imaginably, this is well understood by the owners of the LII.

In its sections and synopses surrounding the sub-topics of solvency matters, the LII also considers the root causes of bankruptcy and other related issues, explaining the workings of consumer credit, debtor-creditor law as established by contracts, and creditors' rights in bankruptcy cases.
Related Topics