Minerals Separation Limited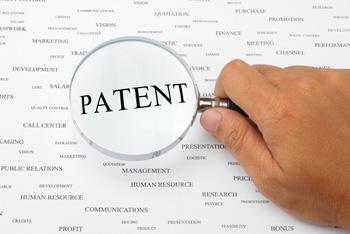 History of Minerals Separation Limited
The company was a small company based out of London that revolutionized a technique for ore extraction. Before the technique was invented, other companies had problems separating silver, lead, and zinc from ore that was mined deep under the ground. Most of the ore near the surface was oxidized which made it easier to smelt, but no technique was economical for ore at greater depths.
In 1905, Minerals Separation Limited improved a process that allowed for certain minerals to float on top of a mixture of water and chemicals and be skimmed off. The original process proved successful but it was not possible on an industrial scale. The process was revolutionized in 1905 when Minerals Separation added a small amount of oil to the pulp and added violent aeration to the mixture with machines.
In July of 1906, a Belgium chemist by the name of Auguste De Bavay patented a process that improved the flotation process developed by Minerals Separation Limited and allowed zinc and silver-lead conglomerates to be separated from the pulp. Between 1910 and 1912, Minerals Separation obtained a license from De Bavay and traded patents.
Minerals Separation v. Butte & Superior Mining Company
This case was argued on March 19, 1919 in a Circuit Court of Appeals after Minerals Separation Limited claimed Butte & Superior Mining Company committed patent infringement. There were 13 claims relating to the patent infringement, but the case mainly addressed Butte & Superior's use of oils in quantities less than one-half of 1 percent during the ore extraction.
Minerals Separation claimed that the amount of oil was "critical" because it was the exact amount needed to extract the minerals from the ore. The specification of the amount was included in the patent.
The court stated the following about the specified amount of oil: "Such variation of treatment must be within the scope of the claims, and the certainty which the law requires in patents is not great than is reasonable, having regard to their subject-matter. The process is one for dealing with a large class of substances and the range of treatment within the terms of the claims, while leaving something to the skill of persons applying the invention, is clearly sufficiently definite to guide those skilled in the art to its successful application, as the evidence abundantly shows. This satisfies the law."
Butte and Superior claimed that from January 9, 1917 to the time of the trial that they used more than 1 percent on the ore. The mixture was made up of 18 percent pine oil, 12 percent of kerosene oil, and 70 percent fuel oil. They claimed they used 30 pounds of the mixture on a ton of ore, which would equal 1.5 percent.
However, Minerals Separation Limited claimed the kerosene and fuel oil were valueless in the process of extraction and claimed the pine oil equaled a percentage that infringed on the patent. The case was remanded to the District Court for further opinions and proceedings.
Related Topics