Murray v. Pearson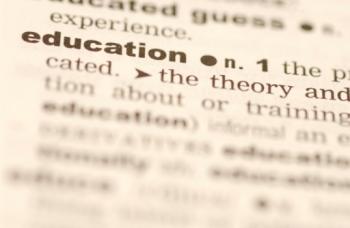 Murray v. Pearson : Background Information
Donald Murray SR. was the first African-American to enroll at the University Of Maryland School Of Law. Murray originally sought admission to the University in 1935 but his application was rejected on account of his race. His subsequent appeal to the university's Board of Regents proved unsuccessful. The case Murray v. Pearson was initiated by the Alpha Phi Alpha Fraternity as a fundamental part of its broadening social program; however, Murray was not a chartered member of the fraternity.
To bolster the fraternity's efforts, they hired Belford Lawson—a famous lawyer. However, by the time the case reached court, Murray was represented by Thurgood Marshall and Charles Hamilton Houston of the Baltimore National Association for the Advancement of Colored People. Thurgood Marshall, in the case, argued that the organization's policy of segregation based on race was unconstitutional. He went onto argue that in principle the state of Maryland had not offered a comparable law school for African Americans that Murray could have been allowed to attend.
The judge, in the case of Murray v. Pearson , issued a writ of mandamus, ordering that Pearson, president of the University, admit Murray. The ruling was appealed to the Maryland Court of Appeals, which affirmed the lower court's ruling in January of 1936.
Murray v. Pearson: The Particulars
The case of Murray v. Pearson was a Maryland Court of Appeals case which found that the state had undertaken the function of formal education in the law, but practiced the unlawful admittance of students based on race.
In Murray v. Pearson, the court ruled unanimously not to outlaw segregation in education, but to force the state to honor the Fourteenth Amendment to the United States Constitution to provide substantially equal treatment in the facilities it offers from public funding. Because the state of Maryland chose to only offer one law school for use by students in the state, that law school was required to be made available to all students regardless of race.
The decision of Murray v. Pearson was never taken to the United States Supreme Court. As such, the ruling was not ruled binding outside of the state. That said, the NAACP's strategy of attacking segregation by demanding equal access to public educational facilities that were not duplicated was followed in later legal cases. This strategy ultimately saw mixed results. It was not until the landmark Brown vs. Board of Education case that mandated desegregation across the entire United States. This case overturned the Plessy v. Ferguson 'separate by equal' clause as comporting with the Fourteenth Amendment's Equal Protection Clause.
Related Topics