Clarence Ray Allen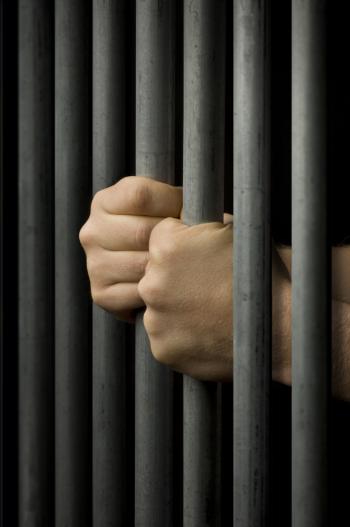 Clarence Ray Allen
Clarence Ray Allen was convicted of multiple murders in California. His death penalty sentence was executed despite public controversy about his age the time of death, which was 76.
Clarence Ray Allen first came to the attention of the law because of a burglary he organized in 1974. He invited over Bryon Schletewitz, the son of his friends Ray and Frances Schletewitz, who owned a grocery store. By distracting Bryon, Clarence Ray Allen obtained the keys to the star. He then robbed the store with his son Kenneth and two other accomplices. Subsequently, Kenneth's girlfriend, Mary Ann Kitts, told Bryon about how she had helped arrange the burglary, and Clarence decided that she had to be murdered. Under his two direction, two associates attempted to poison her with cyanide before finally strangling her. The body of Mary Ann Kitts was never recovered.
From August 1974 through March 1977, Clarence Ray Allen planned and executed a series of robberies, not all of which were successful. One, an armed robbery of a K-Mart, ended with a gang member fatally shooting a bystander. Arrested for his role in the heist, Clarence Ray Allen was tried and convicted first for the robbery, then again for the murder of Mary Ann Kitts.
After being sentenced to jail on the first set of charges, Clarence Ray Allen was appealing the second conviction when he befriended fellow prisoner Billy Ray Hamilton, who was also incarcerated in Folsom State Prison in California. Allen convinced Hamilton to murder eight of the witnesses who had testified against him. Hamilton agreed and was released in August of 1980. After informing Kenneth Allen of his intentions, Billy Ray Hamilton went to the grocery store, murdering three of the employees and wounding another two. He was arrested within a week of the events.
Shortly thereafter, Kenneth Allen was arrested on separate drug charges and agreed to testify about the events leading up the killings in return for a plea bargain. In 1980, Clarence Ray Allen was put on trial for triple murder and conspiracy to kill eight individuals. He was found guilty and sentenced to death. Clarence Ray Allen filed an appeal, which was rejected by the California Supreme Court in 1987.
The appeals process led to another hearing before the Ninth Circuit Court of Appeals in 2005. During these proceedings, the judges granted that the lawyers representing Clarence Ray Allen had performed their task inadequately, depriving him of his right to counsel, and that several other errors had occurred during the course of trial. However, they found that the evidence against Clarence Ray Allen was so unquestionably overwhelming that no retrial was necessary. A plea for clemency from the state's governor was rejected, as was a request for the Supreme Court to hear the case and another appeals court claim that executing a 76-year-old in ill health constituted cruel and unusual punishment. Clarence Ray Allen was executed by lethal injection in January of 2006.
Related Topics