Khobar Towers Bombing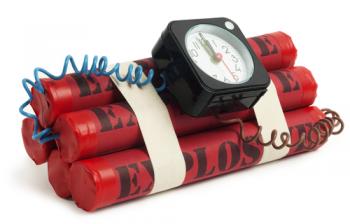 Khobar Towers bombing
In 1996, a Saudi Arabia building complex housing American soldiers was the subject of a terrorist attack. This incident, known as the "Khobar Towers bombing," was the subject of considerable controversy as to who was responsible.
The Khobar Towers bombing of June 25, 1996 followed a similar 1995 car bombing in the city of Khobar. American forces in Saudi Arabia were already on heightened alert. Despite warnings from various Saudi citizens of plans being made for the Khobar Towers bombing, the American government and military failed to take steps to prepare and protect the facility. However, a soldier on sentry duty noticed the arrival of three vehicles and helped evacuate much of the building prior to the detonation of a truck bomb. 19 Americans were killed in the attack, as well as one Saudi citizen.
Following the Khobar Towers bombing, the American government conducted multiple reviews to determine what kind of new safety standards should be implemented. The FBI initiated an investigation concerning the Khobar Towers bombing. During their investigation, the CIA had already issued warnings that Iran's law enforcement was to be considered a hostile threat. In 1997, the "Washington Post" published a story about Hani al-Sayegh, who Saudi intelligence said drove the get-away vehicle following the Khobar Towers bombing. In 2009, later reports suggested that this story was false and that Hani al-Sayegh disclaimed any involvement in the Khobar Towers bombing.
In 2001, an indictment was issued as the result of the FBI investigation into the Khobar Towers bombing. This indictment named 14 men as participants in the conspiracy to organize the Khobar Towers bombing and stated that all were members of Hezbollah, a militant organization which the government claimed had been obtaining funding from the Iranian government. However, the indictment did not name any members of the Iranian government as being directly involved in the Khobar Towers bombing.
This indictment was issued just within the five year statute of limitations during which this could be returned. At the time of this indictment, a press conference was held in which the Attorney General, John Ashcroft, and the FBI's director, Louis Freeh, stated that the choice not to name any Iranian government members was not motivated by considerations about maintaining diplomatic relations. The government also claimed that some of those in the indictment were already in the custody of the American judicial system.
Following the terrorist attacks of September 11, 2001, the committee investigating those attacks discovered evidence suggesting that the terrorist organization al Qaeda might have been behind the Khobar Towers bombing. Various government officials have since expressed the opinion that Iran was not responsible for instigating or financing the Khobar Towers bombing. None of the people named in the indictment concerning the Khobar Towers bombing received trials for their role in the attack. No official government position concerning who was responsible for the Khobar Towers bombing has been arrived at.
Related Topics