Lynne Stewart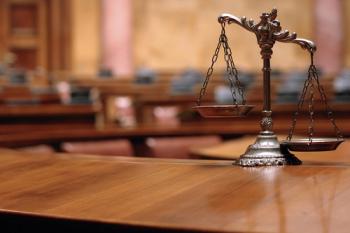 Lynne Stewart
Until her 2005 conviction for providing material support to terrorists, attorney Lynne Stewart was best known for her controversial defense of a variety of defendants who she represented on ideological grounds. In many interviews, Lynne Stewart said that her upbringing by immigrant parents in Brooklyn had left her strongly predisposed to fight on behalf of those dispossessed by the legal system.
For example, in 1991 Lynne Stewart represented Larry Davis, a resident of the Bronx, New York who had been involved in a 1986 shootout with the NYPD that resulted in the shooting of nine police officers. Working with attorney William Kunstler, Lynne Stewart was successful in helping him to avoid murder and attempted murder charges. Other high-profile defenses were not always so successful, such as her defense of Mafia kingpin Sammy "The Bull" Gravano, who was sentenced to 13 years in jail in 2005 on charges of trafficking the drug Ecstasy.
In 1999, Lynne Stewart was charged with contempt of court when she refused to comply with a New York court order demanding an explanation of what kind of alternative fee arrangement she had arrived at with a client charged as part of a larger case involving a drug gang. The following year, she attracted further legal attention whiel working the defense of Sheik Omar Abdal-Rahman, an Egyptian cleric who played a leadership role in the Islamic Group, which had been deemed a terrorist organization by the American government.
Lynne Stewart had previously represented Abdal-Rahman during his 1995 trial for charges of conspiracy designed to bomb major American buildings. She continued working with him on issues related to his handling after conviction, meeting with him roughly three times a year. As part of her efforts, Lynne Stewart agreed to abide by "special administrative measures," which among other things required her not to disclose any part of their conversations to third parties. However, video footage of her visits to him at a Minnesota prison revealed that Lynne Stewart had served as a kind of cover while Abdal-Rahman passed on messages for distribution to the interpreter.
In July 2000, Lynne Stewart made statements to the press on behalf of her client, leading to a federal grand jury indictment in 2003. In November of that year, she was charged with obstruction of justice, in addition to being part of a conspiracy to provide material support for terrorist activities. In 2005, following additional legal maneuvers, Lynne Stewart was found guilty of defrauding the American government by violating the terms of her special administrative measures.
From 2006 to 2010, a series of legal actions, as well as Lynne Stewart's treatment for breast cancer, delayed the implementation of her prison sentence. In 2006, she sent a letter to the federal district court overseeing her case in which, contrary to her prior positions, she admitted to wrongdoing and poor judgment. In 2010, she was finally sentenced to 10 years in prison and began her sentence later that year.
Related Topics