Most Wanted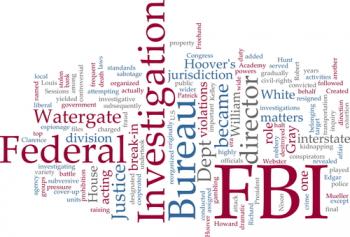 Most Wanted in the United States

There are many different most wanted lists based on the level of government and the government or law enforcement agency involved. The most commonly known one in the United States is the Federal Bureau of Investigations most wanted list that started in the middle of the 20th century.

The Ten Most Wanted List is one of the most well know FBI list that have been in existence since March of 1950. The list was designed by the FBI with the country's new media in order to publicize dangerous fugitives in order to receive more public assistance in tracking these fugitives. These names are chosen by the 56 field offices of the FBI who submit their candidates for the list to the Criminal Investigative Division. Selected candidates are approved by the Assistant director and then the FBI's director.

Different FBI Wanted Lists

The FBI has different lists based on the crimes.

• Ten Most Wanted

• Parental Kidnappings

• Most Wanted Terrorists

• Crime Alerts

• Crimes Against Children

In order to be on the list, an individual must have a long record of committing crimes or be a very dangerous menace to society. The case must also benefit from public awareness. The first person to be put on the list was Thomas James Holden, who had murdered his wife and two of her relatives. Since then 949 fugitives have been put on the list, while 464 of them have been located or apprehended.

Currently the FBI's 10 Most Wanted Fugitives are:

• Jason Derek Brown

• Victor Manuel Gerena

• James J. Bulger

• Eduardo Ravelo

• Robert William Fisher

• Joe Luis Saenz

• Alexis Flores

Semion Mogilevich

• Glen Stewart Godwin

• Osama Bin Laden (who is now deceased)

Other Most Wanted Lists Kept by Government or Law Enforcement Agencies

• U.S. Marshal's Most Wanted list consists of those with a history of many violent crimes who are possibly armed and dangerous.

• U.S. Postal Inspection Service has a list for those who have committed robbery, mail fraud, harming postal employees, and other crimes.

• Secret Service Most wanted Fugitives

• Interpol International Police Organization

• The Drug Enforcement Administration maintains their own lists of most wanted fugitives based on Field Division. They also keep a list of major international fugitives as well.

• The Bureau of Alcohol, Tobacco, and firearms has a wanted list.

• Environmental Protection Agency's list of fugitives includes those who have broken the EPA's rules.

Many states jurisdictions also have their own most wanted lists. For example, California's most wanted list is kept by the Department of Justice, while New York's list is kept by the Department of Corrections and Community Supervision.

Related Topics