Raouf Hannachi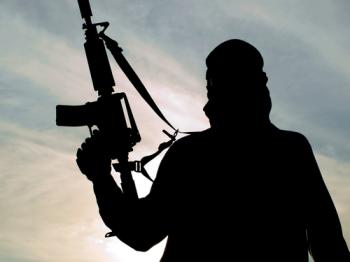 Raouf Hannachi
Raouf Hannachi is a former Canadian citizen whose current whereabouts are unknown. Raouf Hannachi came to the attention of Canadian authorities as a potential terrorist who was monitored prior to the events of September 11, 2001 as an apparent recruiter for jihadist activities.
Raouf Hannachi was born in Tunisia who moved to Montreal. In 1986, he was made a citizen of Canada and became an active part of the jihadist Islamic community there. Raouf Hannachi commonly recruited young men for the jihadist cause by telling them about how he had trained in a camp run by terrorist Osama Bin Laden in Afghanistan at an unspecified date. Raouf Hannachi described training that included instruction in the use of AK-47 firearms, as well as instruction in urban warfare and proper use of explosives. Raouf Hannachi would urge these young men to join the jihadist cause.
One of the young men whom Raouf Hannachi spoke with and influenced was Ahmed Ressam, who later attempted to detonate an explosive in the Los Angeles International Airport. Raouf Hannachi was named as a terrorist recruiter by jihadist Abu Zubaydah after he was captured and interrogated by American Authorities.
Following the events of September 11, 2001, Raouf Hannachi returned to Tunisia in October. Allegedly, he left Canada because he felt harassed by the Canadian Security Intelligence Service. Upon his arrival, he entered the custody of Tunisian authorities, who questioned him about his role in jihadist activities. Afterwards, he was released from their custody. The current whereabouts of Raouf Hannachi are unknown. Canadian investigations of his activities concluded that he was probably responsible for the recruitment of some of the dozen or so Canadian citizens who trained in Afghanistan terrorist camps.
Related Topics