Consumer Credit Counseling Facts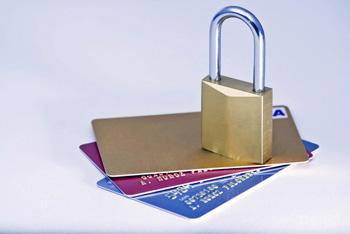 Consumer credit counseling is a process that educates consumers regarding the development of a budget and the implementation of frugal financial practices. Consumer credit counseling is offered by licensed credit professionals to teach consumers how to avoid incurring debts that cannot be repaid solely through the borrower's disposable income.

In addition to these educational services, a consumer credit counseling agency will negotiate with the consumer's creditors to secure reduced payment plans and subsequently establish a planned technique of debt relief, typically instated through a Debt Management Plan.

The goal of these services is to educate consumers on how to spend responsibly; consumer credit counseling, through this delivery of knowledge, aims to enlighten consumers on the dangers of foreclosures, defaults or other financial disasters that may cripple a consumer's credit rating. If the consumer's debt portfolio is already damaged, a consumer credit counseling service will construct a debt management plan to reduce the borrower's payment obligation and encourage the satisfaction of the debt obligation.

A consumer credit counseling service will assist consumers overwhelmed with unsecured debt (debts not attached to the consumer's property or assets). In the United States, consumers—who don't practice frugality—are susceptible to fees, high interest-rates and predatory banking practices—note: the likelihood of being exposed to these penalties is proportional to the consumer's spending habits; over-extension leads to risk.

Features of a Debt Management program:

After committing to a debt management program, the underlying creditors will close the consumer's accounts to restrict future charges. A debt management plan, instituted by a Consumer Credit Agency, will consolidate the consumer's multiple monthly payments into a fixed single monthly payment—this fixed payment is typically less than the sum of the individual monthly payments previously paid by the borrower.

This reduced monthly payments is secured because credit card companies will accept a lower monthly payment for a borrower in a debt management plan than if the consumer were undertaking his or debt on their own—the debt management plan notifies the credit company that the borrower is dedicated to repayment.

In addition to reducing the borrower's monthly payment, a debt management plan will also reduce the interest rates charged by creditors. When joining a debt management plan, a credit card company will lower the annual percentage rate, which in turn, allows the credit counseling service to advertise that their clients (individuals consumed by debt) will satisfy their payments in a period of 3-6 years.

Types of Consumer Credit Counseling:

A Consumer credit counseling service may be structured as a profit or non-profit business. Regardless of the business formation, consumer credit counseling should always be comprised of licensed credit professionals. These individuals are debt management professionals who are adept at negotiating with creditors and subsequently formulating relief programs for their clients.

Related Topics