Is Domestic Violence A Problem For You?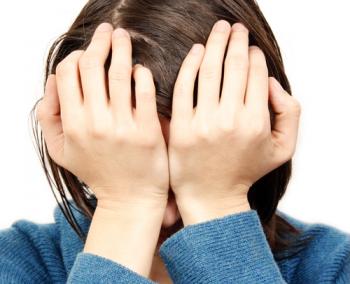 What is Domestic Violence?

Domestic Violence is classified as a criminal act of assault with regard to married couples, intimate partners, or individuals sharing a residence with regard to the participation in a romantic relationship.

Domestic Violence can take place in a variety forms, but typically requires the presence of abuse sustained by one individual member of a romantic couple at the hands of the other member of the couple; Domestic Violence can manifest itself in physical, emotional, sexual, or psychological forms. Legal specifications with regard to the processing and classification of Domestic Violence charges maintain that an act of Domestic Violence is neither specific to sexual orientation nor marital status, gender, race, creed, religion, ethnicity, and socioeconomic status.

Types of Domestic Violence

The following are some examples of Domestic Violence offenses

Domestic Violence in its physical form constitutes abuse or assault sustained by one or both members of a romantic partnership; typically, acts of physical Domestic Violence can provide law enforcement with noticeable signs of bodily injury – however, this is not always the case

Emotional and Psychological Domestic Violence constitutes verbal abuse or assault sustained by one or both members of a romantic partnership; this can include insulting, name-calling, threats, and emotional abuse – oftentimes, the signs of this type of Domestic Violence are far more difficult to initially identify than their physical counterparts

Domestic Violence in its sexual form constitutes sexual abuse sustained by one or both members of a romantic partnership; this type of Domestic Violence can include spousal rape, domestic rape, and sexual abuse

Domestic Violence Legal Assistance

The procedures and legislation implicit in the process of the investigation and lawsuit with regard to a Domestic Violence charge can fluctuate on an individual, case-by-case basis.

Elements examined in the determination of the validity and legality of a Domestic Violence charge exist in conjunction with preexisting factors, which include the biographical information of the suspect, pertinent case details with regard to the victims, the examination of any evidence or signs conveying Domestic Violence, and the examination of any past criminal records and/or history belonging to a suspect charged with committing Domestic Violence

In the event that an individual experiences difficulties or failure to fully understand stipulations set forth in a subpoena to appear in court as a result of charging - being charged with a Domestic Violence offense - they are encouraged to consult with an attorney specializing in the field of Domestic Violence legislation, in additional to criminal law, civil law, and family laws

Reporting a Domestic Violence Offense

In the event that an individual has been made aware of ongoing Domestic Violence, or has been party to Domestic Violence that has occurred in the past, they are encouraged to contact their local authorities or law enforcement department in order to report the details of the offense. In the event that an individual wishes to do so in an anonymous fashion, they have to opportunity to contact the appropriate government department, such as the National Domestic Violence Hotline through their 24-hour telephone number: (800) 799-7233.
Related Topics