Zyprexa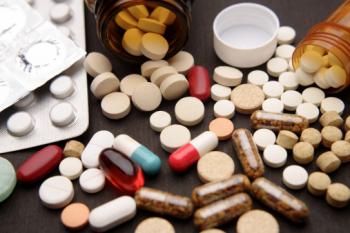 Frequently Asked Questions about Zyprexa

What is Zyprexa?

Zymprexa is the trade name for the drug olanzapine as manufactured by the pharmaceutical giant Eli Lily and Company. It is termed an atypical antipsychotic and can be used in the treatment of several mental illnesses.

How is Zyprexa taken?

There are actually three separate ways that Zyprexa is meant to be taken, but most interestingly, the way that a patient takes Zyprexa determines what its effect will be on them.

• Oral Zyprexa: For the treatment of schizophrenia, both during acute episodes and as a maintenance treatment, as well as for the treatment of bipolar disorder during its manic phases, in which case it used as a supplement to lithium or valproate;

• Intramuscular Zyprexa: Only for acute treatment of schizophrenia of bipolar disorder or manic-phase bipolar disorder, not for maintenance treatment;

• Oral Zyxprexa with fluoxetine: For the treatment of the depressive-phase of bipolar disorder, or for adults with depression which is resistant to other medications.

Some doctors also prescribe Zyprexa to treat anorexia or Tourette syndrome, though those are not FDA approved uses.

What are the common side effects of Zyprexa?

Zyprexa can cause several movement disorders, such as Tardive dyskinesia in which involuntary and repetitive body movements occur, and neuroleptic malignant syndrome, which is very rare and potentially fatal, consisting of muscle rigidity, autonomic instability and even cognitive delirium. These movement disorders are common to all drugs in the neuroleptic category.

More unique to Zyprexa are all of the following side effects:
• Akathisia or chronic restlessness
• Anhedonia, or the inability to find pleasure in activities commonly found enjoyable;
• Auditory Hallucinations;
• Decreased Motor Skills
• Dizziness;
• Dry Mouth;
• Hear Failure, Hear Attacks, Heart Disease;
• Impaired Thinking or Judgment;
• Increased Appetite;
• Insomnia;
• Irritability;
• Menstrual Irregularity;
• Red Eye;
• Seizures
• SSRI Discontinuation Syndrome or Brain Zaps, a risk of withdrawal
• Trouble Swallowing
• Vertigo.

Is there some controversy over Zyprexa?

Yes, Zyprexa has become a highly controversial medication during the past decade. There are several reasons for this, but one important cause is a side-effect that Eli Lilly & Company is still reluctant to discuss: diabetes. A recent report in The Times of London shows that Eli Lily and company has had information that the use of Zyprexa simultaneously causes weight gain and increased blood sugar levels. Documents going as far back as 1998 show the company worrying about what the weight gain caused by Zyprexa might do to sails. One researcher wrote in a 2000 memo about the drug's "implications for glucose," which is a polite way of suspecting it to cause diabetes.

The actual research conducted by Zyprexa paints a revealing portrait. At least 30% of patients on Zyprexa gained 22 pounds or more because of the drug, and a later study showed that 60% of patients gained at least 66 pounds after just one year on the drug.

Two lawsuits resulted from Zyprexa and its ties to weight gain and diabetes. The first, settled in 2006, paid out $700 million dollars to individuals who'd developed diabetes and other diseases while taking Zyprexa. The second which concerned 18,000 other, similar allegations, was worth another $500 million. This means that Eli Lilly has paid out more than $1.2 billion dollars to more than 28,000 patients who've suffered from the use of Zyprexa, a huge number until you realize that more than 20 million individuals have taken Zyprexa across the globe, and Eli Lily & Company routinely earns more than a billion dollars from sales of the drug each quarter.

The other controversy regarding Zyprexa does not directly concern its risk factors for diabetes but rather its prescribed uses, although the seriousness of its side effects is an important factor. After the first phase of Zyprexa's introduction to the marketplace, when it was a huge success among sufferers of schizophrenia and bipolar disorder, Eli Lilly & Company were pushing for new uses for the drug, even though these uses hadn't been approved by the Food & Drug Administration.

Most troublingly, Eli Lilly & Company marketed the drug through its thousands of sales representatives to treat children in foster care, insomniacs, and the elderly in nursing homes. According to Laurie Magid, a U.S. Attorney, the Company's sales representatives were trained to court nursing home and foster home managers with the slogan "five at five," meaning that a low dosage of Zyprexa would keep individuals quiet throughout the evening and night.

The serious side-effects of Zyprexa made these actions genuinely harmful. Prescribing a individuals with no serious symptoms a drug like Zyprexa, which causes diabetes, huge weight gains, seizures, and the potentially fatal neuroleptic malignant syndrome, as a mere matter of routine, is a hugely negligent act, according to the U.S. Attorney's Office and Laurie Magid.

For these crimes, Eli Lilly & Company agreed to pay out $1.4 billion dollars to sufferers from Zyprexa. This means that the total costs of Zyprexa to the pharmaceutical giant now total $2.6 billion.

What do I do if I've been injured by Zyprexa?

If you've been injured by Zyprexa, then you should contact an attorney right away. If your claims appear to fall under the jurisdiction of one of the lawsuits that have already occurred, then you might be entitled to a portion of the billions that have already been awarded. Finding an attorney will help to legitimize your claims and get you your compensation as soon as possible.

You may also need to file a new lawsuit against Eli Lilly & Company over Zyprexa. Thousands of cases have been tried continuously during the period that these large class-action suits were occurring, and yours might very well be another one, but you should have the input of a noted medical malpractice attorney first.

Remember that no matter what your claims regarding Zyprexa are, if a medical malpractice attorney agrees to take it, they should charge you on a contingency plan, asking for no money upfront and instead a portion of a trial award or a cash settlement. This also means that they won't charge you any money if you lose your case.


Related Topics