Lilly Ledbetter Fair Pay Act of 2009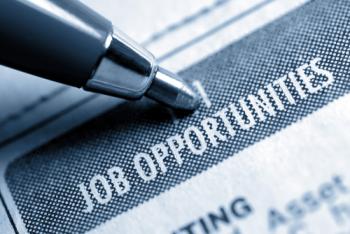 Lilly Ledbetter Fair Pay Act of 2009
The Lilly Ledbetter Fair Pay Act of 2009 is a federal law created in direct response to the Supreme Court's ruling in the 2007 case of Ledbetter v. Goodyear Tire & Rubber Co. The case had its basis in the employment of Lilly Ledbetter at an Alabama Goodyear manufacturing plant from 1979 to 1998. During the first three years of her employment, the performance evaluations she was issued were negative. Though her subsequent reports were good, these early evaluations prevented her from having her salary increased as substantively as other male employees working in the same capacity. By the time of her retirement, she was earning roughly $500 less than the least-well-compensated male employee of the business and nearly $1,500 less than the highest paid male employee.
Lilly Ledbetter filed suit on grounds that her rights as defined by the Equal Pay Act, as well as the Title VII statute of the Civil Rights Act. Following a series of appeals, her cause was heard by the Supreme Court. In this case, the task of the Supreme Court was not to determine whether Title VII was constitutional, but simply to determine how it functioned. Title VII stated that any lawsuit regarding discrimination in pay on the basis of gender must file within 180 days of its occurrence.
The question that the Supreme Court therefore had to resolve was whether Lilly Ledbetter had filed within the statute of limitations. Lilly Ledbetter argued that since discriminatory payment practices were a constant throughout her career, she was within the statute of limitations. However, the Supreme Court ruled against her in an opinion which stated that Title VII required that a lawsuit be filed within 180 days of the first instance of discriminatory processes.
The verdict was announced on May 29, 2007. Within two weeks, congressional Democrats began work on what would become the Lilly Ledbetter Fair Pay Act of 2009. The purpose of this legislation was to supercede the Supreme Court decision and make it possible for the type of lawsuit Lilly Ledbetter was filing to proceed. Therefore, the Lilly Ledbetter Fair Pay Act of 2009 explicitly states that the 180 day statute of limitations begins anew every time a discriminatory action takes place, such as the issuing of a check lower than that of comparatively skilled workers of a different gender.
Congressional Republicans opposed passage of this legislation, arguing that the resulting lawsuits would force current executives to take fiscal responsibility for the actions of their predecessors. Therefore, it took nearly two years to pass the Lilly Ledbetter Fair Pay Act of 2009. During this time, the Supreme Court's decision was referenced as a precedent in approximately 300 federal court verdicts However, in 2009, after Barack Obama assumed the office of the presidency, the Lilly Ledbetter Fair Pay Act of 2009 was successfully passed by Congress and ratified by him shortly thereafter.
Related Topics