Lexapro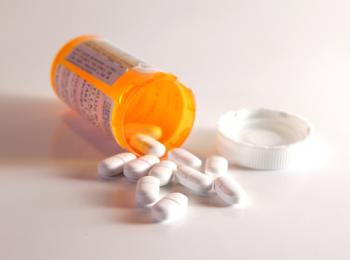 What is Lexapro?

Lexapro, generically known as Escitalopram, is an prescription based antidepressant manufactured by Forest Laboratories. It is directed for the acute and maintanence treatment of major depressive disorder (MDD) in adults and adolescents from ages 12 -17 years old. It is also often prescribed for generalized anxiety disorder (GAD).

What is major depressive disorder?

Major depressive disorder (MDD) entails the prominent and steady continuation of depression. In this context "steady" means every day for at least 2 weeks. Symptoms of MDD include depressed mood, loss of interest in activities, change in weight or appetite, insomnia or hypersomnia.

What are the side effects associated with Lexapro?

Side effects from the use of Lexapro include: dizziness and drowsiness; sleep problems; mild nausea; weight changes; decreased sex drive and/or impotence; and dry mouth, yawning, and ringing in your ears. More serious side effects include: very stiff muscles, high fever, sweating, fast or uneven heartbeats, tremors, overactive reflexes; nausea, vomiting, diarrhea, loss of appetite and loss of coordination; headache, trouble concentrating, memory problems, weakness, confusion, hallucinations, fainting, seizure and shallow breathing. If you have any of these major symptoms it is important that you go call your doctor immediately.

One of the most serious side effects of Lexapro use is the creation of birth defects in children born to women who used Lexapro during pregnancy. One of the major birth defects is known as Truncus Arteriosis. This is a condition that develops in the fetus where the major arteries that lead out of the ventricles of the heart combine together. This causes the mixing of oxygenated and de-oxygenated blood resulting in shortness of breath and a relatively low oxygen level in the blood. If it is not treated within a year of birth the results are often fatal.

Government Regulations

In 2004 the FDA, after reviewing newly available information, declared that a warning to physician's about prescribing Lexapro to women who are in their third trimester of pregnancy. The warning went so far as to state that physician's who are prescribing Lexapro to their patients should ween them off the drug.

In 2006 the FDA issued a safety alert for Lexapro and other drugs categorized as SSRI's, including Paxil and Prozac. The safety alert warned of evidence that exposure to Lexapro during pregnancy can increase the risk of Persistent Pulmonary Hypertension in children after birth.

Lawsuits

As of September 2011 there are no pending or settled class action lawsuits involving Lexapro. However, due to a number of birth defects that have been attributed to the use of Lexapro by pregnant women the possibility of class action lawsuits being filed is very predictable.

What to do if exposed to Lexapro?

If you were exposed to Lexapro and subsequently had a child with birth defects, especially Truncus Arteriosis, it is important that you contact an attorney who specializes in class actions of this type. Cases are beginning to take form and you may have a case, especially if you were not warned about possible side effects.
Related Topics