Article Marketing Blog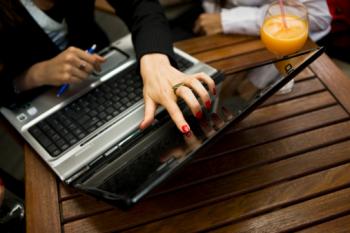 Tips for Writing and Promoting your Web Marketing Blog
Content and Exposure is the Key
Any legal article marketing blog needs to provide valuable content to a prospective client, and the blog needs to expose itself to consumers through a variety of techniques. Use the strategies and tips within this article to help your legal web marketing blog gain and maintain readers.
Tips to Consider while Writing your Legal Article Marketing Blog
Tip #1: Find a Balance with the Number of Quality Articles
There are a large number of studies that indicate publishing a large amount of posts on your legal web marketing blog can actually cause readers to have low engagement with your blog—even if the articles are high in quality. It's better to publish one post per day or about 5 posts a week. Readers will look forward to the posts and anticipate their release.
Tip #2: Keywords are Important, but the Right Keywords are Essential
Consider the niche of your article marketing blog and write down the keywords you believe are the most important and most likely to bring in readers through a search engine. Consider using keywords within your field of law. Using analytics software like Google AdWords to see how often readers are searching for similar terms. Additionally, consider key phrases over a single keyword. The majority of queries in a search engine are phrases.
Tip #3: Consider the Amount of Keywords in your Article Marketing Blog
Placing keywords within your web marketing blog is imperative to gaining attention on a search engine, but you don't want to overload your articles with keyword phrases. The general rule of thumb for keyword density is 2% of the amount of words. So, if you write an article that is 600 words long, you should have a maximum of 12 keyword phrases placed within the article.
Tip #4: Use the Headline to Draw in your Readers
The first thing your readers are going to view on your article marketing blog is the title or headline. Is the title appealing? Does it offer a chance to answer their questions about the keyword(s)? Adjust the font of your title to make it stand out, and consider placing a keyword within the title as well.
Tip #5: Make the Articles Easy to Read
If you're writing a post about a technical issue within your field of law, the hardest part of writing a successful article is explaining the complicated subject in a way that lets the reader understand the topic easily. The majority of the readers on your article marketing blog are going to skim over the article anyway, so provide bullet lists and sub-headlines to draw in their attention. If the entire subject cannot be explained in a sufficient number of words, consider writing several posts on the same subject within your web marketing blog.
Tip #6: Proofread your Posts as Much as Possible
This tip may seem obvious, but a legal article marketing blog can seriously affect its reputation if it has a large number of spelling and grammatical errors within the content. The editing of your web marketing blog is the biggest signal of professionalism, and knows that every mistake a reader finds will potentially lower your credibility within your field of law.
Tip #7: Offer a Resource Tab on your Web Marketing Blog
Too many blogs offer a resource tab at the very bottom of their blog or not at all. A good resource tab will contain information about the publisher, contact information, and call-to-action information as well. Additionally, post a resource tab that lists some of your most popular articles and recommended articles as well. Make sure the tabs appear in a popular area of your article marketing blog.
Tips for Promoting your Article Marketing Blog
Tip #1: Publish Original Content on High Ranking Page
If you do not have a legal web marketing blog of your own, you need to publish your content on a website that has a high ranking. A simple way to find a website with a high ranking is to perform a search for the keywords you're using within your article. Once you find an article marketing blog or website, post your material.
Tip #2: Publish Similar Material on Other High Ranking Pages
You'll also want to publish unique and semi-unique articles on a web marketing blog as well. If you add information to an existing article you have posted elsewhere, you're likely to start receiving more viewers. Make sure you provide backlinks within the article marketing blog to drive traffic back to your website as well.
Tip #3: Use Spin Syntax Software within a Web Marketing Blog
This is one of the best ways to move your article up on organic listings within a search engine. If you submit the spin syntax to a web marketing blog, the backlinks will point the readers back to your original content and your content that was somewhat unique. This technique will tell a search engine that your information is highly ranked.
Tip #4: The Final Step
Lastly, collect all of the links from the articles that were published on an article marketing blog with the help of the syntax software. You should then ping all of these links so a search engine will crawl each webpage on which your articles were published. The search engine will notice all of the backlinks to your original pieces of material.
Conclusion: Web Marketing Blog
All of the tips within this article can help you improve your own legal website or increase the awareness of your content on other websites. Creating a legal web marketing blog or publishing on a web marketing blog is not easy, but its results are greatly beneficial once you've mastered the technique.
Related Topics