Average CPM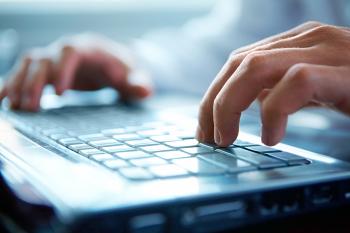 Comprehensive Guide to CPM Rates, SEO, and Social Media
What is a CPM Rate?
CPM rates can work in two different ways. For one, a website that hosts advertisements for other websites can calculate an average CPM to see how much revenue the entire website is making from advertisements compared to the amount of visitors to the website.
Additionally, an attorney or firm can conduct an average CPM (cost per 100 impressions) for the amount they spent on the advertisement compared to how many customers the advertisements have brought in and added profit to the firm.
Clickthroughs and a CPM Rate
An attorney or firm can use two different equations to figure out an average CPM. A website that posts advertisements for the attorney or firm only needs to use one equation because they do not need to adjust their ROI (return on investment) before figuring out a CPM rates. If an attorney or firm wants to figure out a CPM rate, they first need to figure out the ROI for the advertising campaign. This is simply done by subtracting the costs from the revenue generated by the website.
Then, the firm can calculate their own CPM rates using the following equation:
Total site revenue / total site page views X 1,000= Average CPM
Just like a website that provides advertisements, a firm will also want a low CPM rate so they can spend a low amount on advertising but yield a high profit margin from the advertisements. There are certain ways that a firm can lower their average CPM, and suggestions are provided in the following sections:
Ways to Decrease a CPM Rate
A CPM advertisement is usually used for brand exposure, but there are ways to use a CPM advertisement and increase web traffic to an attorney's website. The most important factors include the structure marketing of the advertisement and the information located on the website as well as other SEO techniques. According to a survey performed by MarketingSherpa in April of 2011, the following initiatives were proven effective or ineffective for SEO:
As indicated from the graph above, the best way to decrease your average CPM and bring more consumers to your website through a CPM advertisement is by offering great content, title tags, landing pages, and the URL structure. The graph also indicates that CPM rates can be reduced through social media, but a large percentage of the social media category only states the initiative can somewhat decrease a CPM rate.
The rest of this article will argue how the right advertisement on social networking websites like Facebook can increase SEO and reduce your average CPM over a period of time.
Lowering your CPM Rates with Social Media
By using the right types of advertisements on Facebook and social media, your CPM rate can drop and you can bring more traffic to your website. The following considerations can help with your average CPM:
1. Ad copy: test how consumers are responding to your ad by asking them to "Like" the ad if they believe it is working well.
2. Image: try out several different images to see which advertisement will work the best. You might find that different images work better
for certain demographics that could potentially improve your CPM rate.
3. Interest groups: see what types of interest groups are liking your advertisement and thus helping your CPM rates. You shouldn't try to target interest groups that do not respond regularly.
4. Groups within groups: once you've found which types of interest groups like the advertisement and helping your average CPM, try splitting the group up into different categories so you can adjust your ad or create several ads.
Select the Option for the CPM Campaign
Facebook allows you to select a CPC or a CPM for your advertising campaign, and you can indicate how much you're willing to pay per 1000 impressions. After you've set up your campaign, you'll have to monitor your click through rates and adjust your advertisement for the best CPM rates.
Your CTR will undoubtedly decrease over time, and you'll be required to adjust your advertisement to help your CPM rate.
Calculate a Cost per Fan Figure
In order to calculate a cost per fan rate, you'll calculate like you do for your average CPM. Once you see how the cost per fan number compares to your actual CPM rate, it's likely that you have more fans that actual customers so the number for the cost per fan will likely be lower than the your actual CPM rates. If this is the case, you should take steps to close the gap between the fan number and your average CPM.
Bidding Higher will Get your Ads Approved Faster
The technique may seem obvious to help your average CPM, but Facebook knows which attorneys are willing to pay more for an advertisement. The trick to getting your advertisement approved more quickly is setting your bidding rate high at first. Once your advertisement is approved, you can lower your bidding rate to a lower price. The faster you have an advertisement up, the faster you can check your CPM rate and make any necessary changes to help your average CPM.
Conclusion for CPM Rates
Many of the tips provided in this article for CPM rates apply to advertisements outside of social networking as well. The trick is getting your advertisement to appear as a useful piece of information that relates to a large group of the public. If you need more information on your CPM rate, you should consider the article on this website titled, "Essential Information on Cost per Impression Rates."
Related Topics