Must Read: Your Niche Marketing Strategy Guide for 2012 and 2013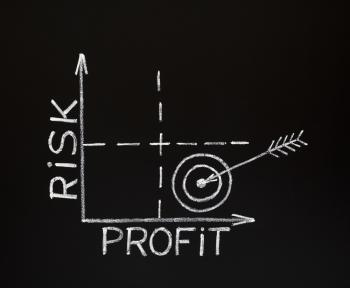 As the year begins to draw toward a close, niche marketing strategies have begun to change to reflect recent changes to the online legal marketplace. With over 80 percent of consumers now researching attorneys online—mostly with search engines—before deciding on who to call for a consultation, you need a great niche marketing strategy more than ever as 2013 gets nearer. Keep reading to find out how you can take action now to make sure that your niche marketing strategies are still working well into the future.

Niche Marketing Strategy Guide Tip #1: Get Social Today

One of the best niche marketing strategies of right now is to integrate the rest of your search engine optimization with your social marketing campaigns. If you're not already using social media, you should start as soon as possible. In addition to improving your niche marketing strategies and SEO results, becoming active on social media websites can steadily improve your online reputation.

Depending on what your niche involves, you may decide to use different social media websites to prop up your social media strategy. For instance, if you're primarily marketing to other businesses, you may want to start building your network on LinkedIn and discussing your niche using LinkedIn groups. If you've got a more consumer-oriented practice, Facebook is probably a better place to focus your social media niche marketing strategies.

Niche Marketing Strategy Guide Tip #2: Update Your Website

Niche marketing strategies involve giving some things up in order to focus on your niches. You can't really implement a niche marketing strategy properly if you're maintaining a website that barely acknowledges your new niches except for on their landing pages.

Decide on your niche marketing strategies for 2013, then get a website update ready starting now for the best possible implementation. You'll attract a lot more clients for your niches if you look like you're actually dedicated, not just trawling for traffic.

When you update your website, you should also implement any mobile niche marketing strategies and have a mobile friendly version of your entire website. This niche marketing strategy can help you to get a big chunk of the market that a lot of other attorneys are ignoring.

Niche Marketing Strategy Guide Tip #3: Go Local

Think about your local area when you're developing your law firm's niche marketing strategies. You'll do much better when you're trying to decide between competing niche marketing strategies if you already know what the local market wants.

Consider the ways in which your area is changing in terms of demographics, and how those demographic changes might change what people want in an attorney. Trying to provide a solution to these problems is a great way to build your niche marketing strategies in a way that no one else can match.

Niche Marketing Strategy Guide Tip #4: Unique Niches

If you're stuck trying to develop new niche marketing strategies, maybe you just need some better niches to market to. Consider just tinkering with Google Instant to find out what kinds of attorneys people are looking for in your area. You may find that when people search for a criminal defense lawyer in your town, there's a niche that isn't being well covered by the existing options.

Niche market finder programs can automate a lot of this tinkering, and if you're serious about developing niche marketing strategies, you might want to download one. However, not all niche market finders are great for developing a niche marketing strategy for law firms specifically. You may want to ask the developers of the software whether law firms have had good results, and ask for reviews from law firms that have previously used their software.

Niche Marketing Strategy Guide Tip #5: Types of Niches

The type of niches that can create successful niche marketing strategies are very diverse. You might want to think about talents you have in areas other than law when trying to develop a new niche marketing strategy, especially if you're developing niche markets as a new attorney or one who has recently hung a shingle.

For example, if you speak a language other than English, you may want to make that other language part of the focus of your practice and cater to other people who speak it. You can also build a niche based on what you did before you were an attorney. For instance, a special education teacher who used to teach autistic children could become an impressive attorney in a firm specializing in the legal challenges of autistic education.

Niche Marketing Strategy Guide Tip #6: Look to the Future

When you're planning long term niche marketing strategies, you should be thinking about the already observable demographic trends in your community. If, for example, your community seems to be filling with retirees, for the next 20 years a practice that works mostly on estates and wills will probably be successful.

If it seems like everyone is leaving the town where you're living in, it may be time to pack up and move with them. Law is a service industry, and no niche marketing strategies will help you be successful if there aren't enough clients living within reasonable driving distance of your office—or if too many other attorneys are between you and those clients.

Niche Marketing Strategy Guide Tip #7: Beware of Scams

When you're trying to develop niche marketing strategies, make sure that you're not falling prey to any scams to try to enhance your niche SEO results. "Article spinning" services, for example, may tell you that they'll repost your article in a wide range of places, thus improving your search engine results.

The problem? Google cracked down on these services last year, by creating a search algorithm that disregards article spinners. This means that if you're trying these article marketing techniques now as part of your niche marketing strategies, you're probably wasting your money and time. It's very unlikely that indiscriminate repackaging of your article will actually lead to more clients in the long term, and it could do a lot to hurt your online reputation.
Related Topics