New Twitter Profile Directory Makes SEO Easier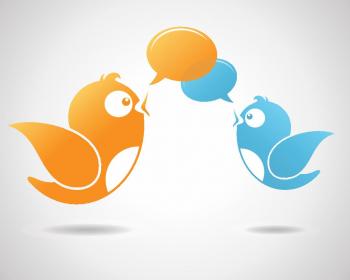 For a long time, Google and Twitter have had some problems with each other. Twitter, in 2011, accused Google of deliberately quashing some social media search results in favor of Google's own Google+ social networking platform. In turn, Google said that Twitter had made itself extremely unfriendly for search engine optimization in many ways. As of October 2012, that has changed. With the new Twitter profile directories on the website, you can now actually search for any profile you want. This guide will help to familiarize you with the new Twitter profile directory system so that you can start using Twitter profile directories as part of your law firm's search engine optimization strategy.

What Does the Twitter Profile Directory Show?

Currently, Twitter is working on getting all of its profiles listed in the Twitter profile directories on the website. It can be relatively difficult to crawl all of the profiles to create the Twitter profile directory, so the directory system itself should be considered a work in progress, at least in the beginning while it continues to populate with profiles.

Twitter profile directories are listed in alphabetical order both by account name and the "real name" listed on the account. Currently, the Twitter profile directory includes millions of entries, and will include millions more by the time it is finished indexing.

While Twitter said that it would only include public accounts in Twitter profile directories, so far that has not seemed to be the case. Many writers online have noticed that there are many entries for protected profiles in the Twitter profile directory, but if you attempt to click on any of these accounts you still won't be able to see the content that is being posted to them.

Why Did Twitter Want a Profile Directory?

It was very important for the website to create Twitter profile directories because Twitter had started having some problems with Google and other search engines. The reason for the problem? Without some kind of indexing structure or a Twitter profile directory, it was very difficult for search engines to help people find the Twitter accounts most relevant to their search results. Because Twitter has a very high Page Rank and popularity level, just adding Twitter profile directories has helped Twitter results climb even higher in Google search engine rankings.

It's likely that it will still take some time for Google to fully catch up with the new Twitter profile directory structure. Bing is taking even longer—a full week after Twitter announced the new Twitter profile directories, Bing had only indexed one page from the results.

Even though the Twitter profile directory is a bit late on the scene, it's better late than never for the social media giant.

How Can I Use the Twitter Profile Directory for Search?

Let's say that you want to find some other profiles for users on Twitter you know. You might think that Twitter profile directories would make this task a great deal easier. However, the Twitter profile directory actually only gives browsable results, rather than allowing for individual users to search. Why? Because adding its own search capacity would be a huge burden to Twitter's servers and would make the website much more likely to go down because of too much traffic.

However, Google can do much of the heavy lifting of search instead of Twitter. Because people's Twitter names appear next to their profiles in the new directory, you can now actually use a search query on Google to look for Twitter profiles: "site:twitter.com/i/directory/profiles" followed by your search term. This will restrict your search results to profiles found on public Twitter profile directories.

How Do I Get New Followers with the Twitter Profile Directory?

Twitter profile directories mean that it's more important than ever to have your firm's name listed as the official name on your Twitter account. Too often, businesses try to get clever with their naming, but your firm name and a very brief description will make it easier for people to do a search of the Twitter profile directory and find your firm.

Part of the way that Twitter profile directories work to help you get new followers is simply by making Twitter more popular with Google. Having user directories and a more easily indexed site means that Google will now rank Twitter results even higher than it currently does.

Which Search Engines Have Indexed the Twitter Profile Directory?

The truth is that Twitter profile directories are actually so new that no search engine has yet successfully indexed every page of results. However, the search engine that has done by far the most indexing of Twitter profile directory pages is Google. Both Bing and Yahoo, as well as the search engines with less market share than the "big three," are running quite a bit behind in the race to index the entire profile directory system for Twitter.

At last count, Google had indexed over 500,000 results through the Twitter profile directory. If you want to find any Twitter profiles through a search engine, it appears that Google will be your safest bet for the foreseeable future.

What Does the Future Hold for the Twitter Profile Directory?

As Twitter profile directories become more accepted by search engines, you can expect your Twitter links to be worth even more. What this means is that you should try to emphasize inbound links coming in from Twitter in order to make your search engine optimization efforts more successful.

It's possible that at some point in the future, the Twitter profile directory will become user searchable, rather than just making itself available for indexing by search engines. If this is the case, expect for there to be some growing pains while Twitter gets used to the search traffic and makes it easier to search for profiles that belong to people you'd be interested in following or having follow you.
Related Topics