Lipitor Lawsuit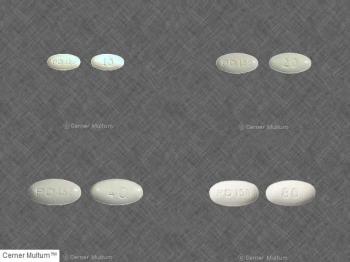 What is Lipitor?
Produced by Pfizer, Lipitor is the brand name for Atorvastatin, which is a drug used in combination with diet and exercise programs to reduce the risk of stroke and heart attack in people who are at risk of developing cardiac episodes. Lipitor is also used to decrease cholesterol and other fatty substances in the blood. Lipitor belongs to a class of medications called HMG-CoA reductase inhibitors. Lipitor is effective by slowing the production of cholesterol in the body to decrease build up on the walls of the arteries and impede blood flow to the brain, heart and other areas of the body.
Lipitor Side Effects:
Lipitor side effects may present themselves regardless of your dosage levels, frequency or adherence to Lipitor intake instructions. Please tell your doctor if any of these Lipitor side effects are persistent or severe:
· Common Lipitor Side Effects include: constipation; gas; headache; joint pain; confusion; memory loss or forgetfulness; diarrhea
Other Lipitor side effects are classified as severe. These Lipitor side effects are rare. It is necessary to seek emergency medical help if you experience the following symptoms:
· Serious Lipitor Side Effects Include: tenderness; weakness; muscle pain; chest pain; fever; nausea; weakness; extreme tiredness; loss of appetite; dark colored urine; rash; itching; yellowing of the eyes or skin; pain in the upper regions of the stomach; difficulty swallowing or breathing; swelling of the throat, lips, eyes, feet, ankles, hands, tongue or lower legs; hoarseness.
Lipitor side effects may take on other forms. Please contact your doctor you experience any unusual Lipitor side effects while using the drug. If you experience serious Lipitor side effects, you or your doctor may file a report to the Food and Drug Administration's MedWatch Adverse Event Reporting program online at www.fda.gov/Safety/MedWatch or via the phone at 1-800-332-1088
Lipitor FDA Regulations:
The United States Food and Drug Administration in February of 2012, issued Lipitor FDA regulations to better warn consumers of the dangers latent in cholesterol-fighting drugs called statins. These FDA regulations inform potential buyers that patients face a "small increased risk" of higher blood sugar levels and of developing diabetes.
These Lipitor FDA regulations are seeking to add the diabetes-risk warning to the "precautions" section of labeling for all statin drugs. In addition to the Lipitor FDA regulation, Crestor, Pravachol, Mevacor, Livalo, Zocor and Altoprev will be forced to update their warnings to reflect the increased risk of diabetes.
In addition to these Lipitor FDA regulations, the agency said that all statin drugs will contain information concerning confusion and memory loss. The bulk of Lipitor FDA regulations therefore revolve around memory loss and Type 2 Diabetes.
Reports of Lipitor side effects have been discussed for years, but the above Lipitor FDA regulations mark the first time the agency has called for warning labels on the drug's packaging.
Lipitor Lawsuits:
The bulk of Lipitor lawsuits—and subsequent Lipitor settlements—revolve around Pfizer's manufacturing practices. The most prominent Lipitor settlement was procured by five large U.S. retailers in 2012.
Filed by Walgreen CO, SuperValu Inc, Safeway Inc. and HEB Grocery, this Lipitor lawsuit accused Pfizer and Ranbaxy Laboratories LTD, of running an anticompetitive scheme to keep generic Lipitor medications off the market following the expiration of the drug's patent. The plaintiffs in this Lipitor lawsuit claimed that Pfizer initiated this illegal manufacturing process by securing a phony patent, engaging in fraudulent litigation, agreeing to a price-fixing model and enter arrangements with pharmacy benefit managers to force retailers to purchase more Lipitor. This Lipitor lawsuit was filed in a federal court in New Jersey.
Other Lipitor lawsuits may be filed by individual users. These Lipitor lawsuits are initiated for the development of the aforementioned Lipitor side effects. There are several examples of personal injury Lipitor lawsuits including the following examples:
· Plaintiffs from 7 states filed a class action Lipitor lawsuit in New York alleging that Pfizer failed to adequately warn patients and doctors about serious health risks tied to the drug. The plaintiffs—including a former professional soccer player, an airline pilot and the widow of a former U.S. Congressman—attribute memory loss, peripheral neuropathy and other cognitive ailments to Lipitor usage.
· In March of 2009, Pfizer was sued by a group of insurance companies who charged the company with off-label and fraudulent marketing of Lipitor.
· A personal injury Lipitor Lawsuit was also filed in 2006 when two men claimed that their debilitating pain, fatigue and memory problems were attributed to Lipitor use. In addition to these reactions, the men claimed they developed neuropathy—a nervous system disease that disrupts muscle movements—as a result of Lipitor use.
The majority of personal Lipitor lawsuits, in addition to blaming the drug for their side effects, claim that Pfizer failed to adequately warn both consumers and prescribing physicians as to the drug's serious health risks—risks that Pfizer was aware of from its clinical studies of Lipitor use.
If you have suffered from serious Lipitor side effects, you may be eligible to file a defective product liability Lipitor lawsuit. The bulk of these Lipitor lawsuits seek Lipitor settlements to offset the costs associated with medical expenses, lost wages and pain and suffering. In recent years, numerous lawsuits have been filed regarding statins and their dangerous side effects. In fact, on popular stating, Baycol, was pulled from the market because it was discovered to pose dangerous side effects. The focus of these lawsuits is a products liability claim; in these suits the plaintiff seeks compensation for injuries cause by the product.
When injuries are caused by a pharmaceutical drug, the most common lawsuits focus on the manufacturer, doctor or pharmacy and their failure to provide sufficient instructions or warnings regarding the drug. Other Lipitor lawsuits are filed against the maker of the drug; these suits are common if the drug yields widespread dangerous side effects.
You most likely will not be able to file a Lipitor lawsuit if Pfizer and the FDA adequately warns of the side effects your experience. In the bulk of Lipitor lawsuits, the outcome of the claim comes down to two primary issues: you must prove that Lipitor causes unreasonable dangerous side effects and the manufacturer, doctor or pharmacy failed to provide adequate warnings or instructions concerning use and if so, you must prove that Lipitor use was the direct cause of your suffering.
Because Pfizer and the FDA have warned against the majority of Lipitor side effects, the ability to secure Lipitor settlements for injuries sustained is unlikely. That being said, if you suffer from an undisclosed Lipitor side effect, you should seek legal counsel to file a Lipitor lawsuit.
Sources:
1.United States National Library of Medicine "Atorvastatin" retrieved from: http://www.ncbi.nlm.nih.gov/pubmedhealth/PMH0000009/
2.http://www.fda.gov/NewsEvents/Newsroom/PressAnnouncements/ucm281817.htm
3.http://www.reuters.com/article/2012/02/28/us-fda-statins-idUSTRE81R1O220120228
4.http://www.foxnews.com/health/2012/02/28/fda-issues-new-warning-on-lipitor-zocor-other-statins/
Related Topics