Minnesota Vehicle Registration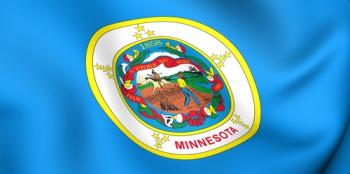 Minnesota vehicle registration laws state that motor vehicle owners have to register their motor vehicle with the Division of Driver and Vehicle Services before being able to take the vehicle out on the road. Both new and used vehicles have to be registered with the Division of Driver and Vehicle Services, regardless of whether the vehicles are purchased from a dealership or an individual.

In addition, any new Minnesota residents who have previously registered in another state must apply for a MN registration. The initial MN vehicle registration has to be done in person. Any subsequent MN vehicle registration renewals must be done once a year, either online, in person, or by mail. If you plan to complete a MN registration, you must do so within 10 days of purchasing the vehicle. New residents must register their vehicles within 60 days.

Initial Minnesota Vehicle registration

If you need to complete a MN vehicle registration for a vehicle in Minnesota for the very first time, the first step is to complete the Application for Title and MN Registration. Once you do, you can visit your local Division of Driver and Vehicle Services office, and provide the completed title and MN vehicle registration form. In addition, an MN registration will also require an odometer reading for vehicles less than ten years old and proof of insurance.

For motor vehicles that are registered in a different state, you will need to bring the original, out-of-state title to the Division of Driver and Vehicle Services. If the title is not available, you can bring the registration document with proof of sales tax payment.

Minnesota Vehicle Registration Fees

When you are registering your motor vehicle at the Division of Driver and Vehicle Services office, you will need to pay the MN vehicle registration fee which depends on the vehicle, and a title fee.Minnesota Vehicle Registration Renewal

Minnesota Vehicle registrations at the Division of Driver and Vehicle Safety can be renewed before the registration's expiration date either by mail, through the Division of Driver and Vehicle Services' online service, or in person. MN Registration fees vary for different categories of motor vehicles in Minnesota. For each MN vehicle registration renewal, there is always a filing fee of $6, a technology surcharge of $1.75and wheelage charge of $5 for vehicles that are in Carver, Anoka, Washington, Scott, and Denver counties. There is also a passenger class vehicle registration tax, which varies based on the age and base value.

Related Topics