Joe Arpaio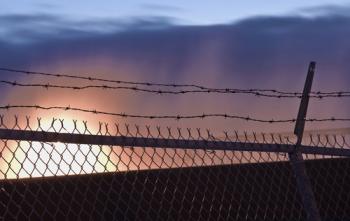 Joe Arpaio
Joe Arpaio is a controversial Arizona sheriff known for his strong, often provocative views on the detention and legal treatment of Hispanic citizens. He was elected to the position of sheriff of Maricopa County in 1992 and has been re-elected every four years since. Joe Arpaio has been the subject of many investigations and lawsuits related to his practices.
One prominent investigation of Joe Arpaio was conducted by the FBI. This investigation was initiated in 2008 at the request of Phil Gordon, then serving as the mayor of Phoenix, who claimed he was one of many people who had been targeted for legal action at the behest of Joe Arpaio. After two years of investigation regarding potential abuses of power, the FBI expanded the scope of its investigation to determine if any state crimes had been committed.
One of the crimes allegedly committed by employees working for Joe Arpaio concerned misuse of credit cards which use public funds to pay for certain expenses. In its investigation, the FBI and Department of Justice determined that though the financial records being maintained were inadequate, there was no evidence of misuse of public funds as such.
Another of the crimes allegedly committed under Joe Arpaio concerned the misuse of $84 million allocated for jails. Investigating complaints filed by county supervisors, the FBI investigation determined that the money had been used to pay salaries and expenses unrelated to maintenance of the jail. However, there was no evidence to suggest that Joe Arpaio had derived a personal profit from this misuse of funds. Therefore, the FBI declined to press charges against Joe Arpaio, since it would be impossible to prove that this misuse occurred with criminal intentions. As a result of the failure to find criminal intent in any actions committed by Joe Arpaio or his employees, the FBI ended its investigation after four years in 2012.
Another lawsuit against Joe Arpaio which has yet to receive a resolution stems from the 2007 arrest of Manuel de Jesus Ortega Melendres, a Mexican citizen who was visiting the United States legally. Following his arrest, Melendres was unlawfully detained for nine hours before being released. Melendres filed suit against Joe Arpaio that year and was soon joined by a number of other Latino plaintiffs, who alleged that they had been stopped and detained by the Maricopa County police solely on the basis of their ethnicity. The lawsuit alleges that the unlawful detention is a violation of the Fourth Amendment, and that the strategy of targeting Latinos is a violation of the Equal Protection Clause as enumerated in the Fourteenth Amendment.
The case has yet to reach a verdict. Pending his decision, district court judge Murray Snow issued an injunction forbidding Joe Arpaio and the Maricopa County sheriff's department from conducting any further arrests or detentions on a racial basis. In December of 2011, Murray Snow also issued an injunction forbidding arrest or detention based solely on suspicion of the arrestee being an illegal immigrant.
Related Topics