Kidnapping Defined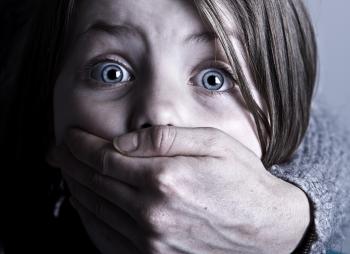 Kidnapping Defined:

Kidnapping, in criminal law, is a legal term that refers to taking away or transporting a person against their will. In most instances, kidnapping following the taking and transporting of the individual includes false imprisonment or a confinement without legal authority. To be considered "kidnapping", the individual taken must be a minor or youth under the age of 18 years old.
The act of kidnapping is typically initiated for the collection of ransom or in furtherance of another crime. Kidnapping is also common within a child custody dispute.
In common law, kidnapping requires the following actions to be legally defined and established as a crime: One person takes and carries a minor away by forceful or fraudulent actions and without consent or a lawful excuse. In a more specific sense, kidnapping is defined as the illegal act of the abduction of an unwilling or unknowing individual at the hands of another individual or entity. Although kidnapping typically refers to the abduction of minors, some jurisdictions will not specify the need for a minor involved to be considered an act of kidnapping.
The basic types of kidnapping include: Parental kidnapping which occurs when a parent illegally seizes a child to earn custody; ransoming, which is a type of kidnapping that entails the unlawful confinement of an individual with the hopes of personal gain or exploitation; and human trafficking, which involves the abduction of an individual or a group of individuals with the hope of garnering a profit through the illegal sale of the kidnapped victims.

The Preparation of a Kidnapping Defense

Those accused and subsequently charged with kidnapping are encouraged to consult with attorneys specializing in criminal law, specifically those who focus on aspects of Kidnapping litigation.
Related Topics