Serzone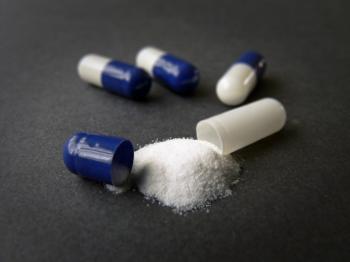 Dangerous Drug Facts: Serzone (Nefazodone)

For what is Serzone (Nefazodone) used?

Serzone's main purpose is to treat depression, and like other antidepressants, is used to balance certain chemicals in the brain like serotonin, norepinephrine, dopamine, and others. Serzone is a serious and dangerous drug if used incorrectly, and this article will discuss the dangers of the drug, precautions, multiple side effects, and other important facts about the Ser.

If you are taking Serzone and researching the drug for side effects you are experiencing, you need to contact your doctor right away.

Serzone's Dangerous Side Effects

During the testing of Ser. in clinical study, a small number of children, teenagers, and young adults up to 24 years old started to become suicidal. The suicidal thoughts associated with Serzone's use normally appear around the start of taking the medication, and effects can also typically appear when a patient changes doses.

If you have any of the following symptoms while taking Ser., you need to tell a family member and contact your doctor immediately:

• new or worsening depression

• thoughts of harming or even killing yourself

• extreme worry

• agitation

• panic attacks

• difficulty falling asleep or staying asleep

• aggressive behavior

• acting without thinking

• erratic excitement

You need to discuss family history with depression, bipolar disorder, or any other type of mental illness with your doctor before they can prescribe Serzone.

Other Precautions to Serzone

Apart from talking about family history for mental illness, you also need to take other precautions with your doctor before trying Ser. Some precautions before taking Serzone are listed below:

• tell your doctor if you've experienced one of Serzone's (Nefozodone) allergic reactions, an allergic reaction to trazodone (Desyrel), or even any other medications

• if you're taking astemizole, carbamazepine, cisapride, pimozide, terfenadine, or triazolam, your doctor will usually avoid prescribing Serzone

• tell your doctor of ALL prescription and nonprescription medications you've taken or all herbal products you planning on taking along with Serzone's prescription

• tell the doctor if you've had a history of seizures, heart attacks, chest pain, stroke, or any other type of heart disease

• tell your doctor if you are pregnant, plan to become pregnant, or are breast feeding, and if you become pregnant while taking Ser., you need to call your doctor right away

• if you are having surgery, tell the surgeon or dentist your are taking Ser.

• avoid driving machinery when starting the medication because Serzone's effects can make you drowsy or affect your motor skills in some cases

• avoid drinking any amounts of alcohol while taking Ser., as the combination of these drugs can become dangerous and even deadly in some cases

• if you have just started the medication, Serzone's effects can cause dizziness, lightheadedness, and even fainting if you stand up too quickly after lying down—try getting out of bed slowly while taking Ser.

• notify your doctor if you start experiencing any diarrhea, vomiting, or dehydration, as these symptoms with Serzone can cause a drop in blood pressure

Side Effects Associated with Serzone's Use

Serzone's use can cause mild and serious side effects in some cases, even if you are taking the medication exactly as prescribed by the doctor. Some common side effects associated with Ser. that may become serious (in which you should notify your doctor) include:

• headache
• difficulty concentrating
• dry mouth
• heartburn
• flushing or feeling warm
• pain, burning, numbness, or tingling in hands or feet
• constipation

More serious side effects associated with Ser. include the following:

• rash
• hives
• itching
• difficulty breathing or swallowing
• swelling of the face, throat, tongue, lips, eye, hands, feet, ankles, or lower legs
• hoarseness
• slow heartbeat
• memory problems
• blurred vision or vision changes
• confusion
• seizures
• painful erection lasting more than 4 hours

Serzone's use can cause multiple other minor and serious side effects, and you need to contact your doctor immediately if you experience any abnormal changes while taking this medication. If you have a new severe allergic reaction to Serzone, your doctor may submit a report to the Food and Drug Administration's (FDA) MedWatch Adverse Event Reporting Program to educate the public about other effects associated with Ser.

How am I Supposed to Use Serzone (Nefazodone)?

The pill is taken by mouth around the same times every day. Serzone's frequency is usually twice a day, but your doctor may start you on a very low dose that will be taken only once a week and gradually increase in dose.

Oppositely, if your doctor wants you to stop taking Serzone, they will usually decrease the dose slowly so there are not dramatic changes. If you are feeling better after taking Serzone, you should never stop taking the medication, and you should follow all directions from your doctor and the information packet that comes with the medication. If you have any questions about Serzone's use, ask your doctor.

What should I do if I forget to take a dose of Serzone?

If you have forgotten to take the medication, you should take the dose of Ser. as soon as you remember—unless it is almost time for your next dose. If it's close to your next dose, skip the missed dose and start your regular schedule, and DO NOT EVER take two doses of Ser.

Signs and Steps for Suspected Overdose

If you know some that has been taking the medication or a related medication for Serzone's purposes, you need to call the local poison control center at (800) 222-1222. If the victim suspected of overdosing from Serzone's use is collapsed or not breathing, you need to call the local emergency services at 911. Common symptoms of Ser. include nausea, vomiting, drowsiness, and lack of response from the victim.

If you have any other questions about this drug, ask your doctor or pharmacist. Don't ever abuse this medication, and never give the medication to another person. Abusing prescriptions is a felony!


Related Topics