Connecticut Family Law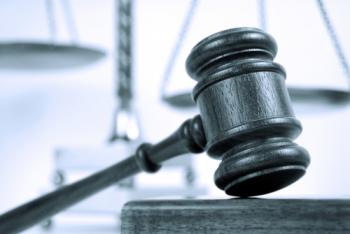 Guide to Connecticut Family Law
Changes to families in Connecticut are handled not by civil or criminal courts, but by CT family law courts. If your family is undergoing changes, it is important for you to understand how Connecticut family law may affect your case. This guide will provide you with a basic overview of several areas of CT family law. If you need legal advice or representation for a specific case, you may want to consult a Connecticut family law attorney.
Connecticut Family Law and Divorce
The most common kind of case in CT family law is a divorce or dissolution of marriage. In Connecticut, couples may divorce without either party alleging fault. Connecticut family law also allows couples to come to a divorce settlement, which most couples elect to do instead of taking their case to trial. In some situations, a judge in CT family law court may order a couple into mediation so that they can reach a settlement about any items under dispute in their divorce case.
In general, Connecticut family law requires the marital property of divorcing spouses to be divided equitably. However, a valid pre-nuptial agreement can void the requirement of equitable division if a different type of division is specified. You may want to contact a CT family law attorney if you need to protect your assets with a pre-nuptial agreement before walking down the aisle.
Connecticut Family Law and Adoption
More families than ever are choosing to expand their family through adoption. If you want to adopt, you will need to hire a CT family law attorney to help you through the process. Connecticut family law requires that your family undergo an extensive home study, background check, medical examination, and fingerprinting before you will be allowed to adopt. The home study will include an inspection of your house or apartment as well as interviews with all household members.
Connecticut Family Law and Child Support
Child support is determined by the income shares model, according to CT family law. Under the income shares model, your net income and the income of your child's other parent will be added together. Based on this total income number, Connecticut family law charts will determine the total support obligation for your child. You will be obligated to pay support based on the amount of time you have custody of your child and the percentage of the total income that is earned by you.
CT family law allows harsh penalties for parents who refuse to pay their court ordered child support payments. If you do not pay your child support obligations, Connecticut family law allows the state to have your wages garnished or income tax refunds confiscated. Even if you live outside the state, child support payments can be enforced across state lines.
Connecticut Family Law and Paternity
CT family law requires men to establish paternity in court if they are not married to the mother at the time of the child's birth. Until paternity is established, an unmarried mother will have sole custody rights to her child. Courts may order paternity testing to prove or disprove paternity in order to seek child support or terminate parental responsibilities.
Related Topics