The Most Important Passport Photo Requirements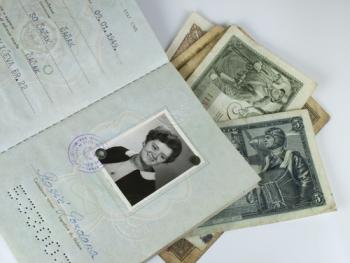 There are a wide variety of passport photo requirements. The most basic passport photo requirements are that the passport photos should:
Size: 2x2 inches

Include the person's full face from a front view;

The subject's eyes should be open;

The expression should be neutral, or natural, with a closed mouth;

There should be a plain white or off-white background;

The photo should present the person from their shoulders to the top of their hair;

The contrast should be normal;

Shadows should not exist, whether cast by the background or the person being photographed;

The person should not be wearing sunglasses;

The face must not be obstructed from view.

There are two exceptions granted to the last two of these passport photo requirements. An individual will be allowed to wear prescription eyeglasses, althout they may be required to submit evidence that their eyeglasses are prescription. In order to expedite the passport approval process, however, it may simply be easier to not wear the eyeglasses in the first place.

The exception to the passport photo requirements demanding an unobstructed appearance of a person's face and shoulders may be granted if the person for whom the passport is being issued wears religious garments on a daily basis that would cover these parts of the body. However, if the religious garb is not worn daily, then person will be required to wear everyday street attire.

Passport photos should be printed on thin, photo-quality print paper.


Related Topics