Foursquare on Twitter: 7 Reasons to Integrate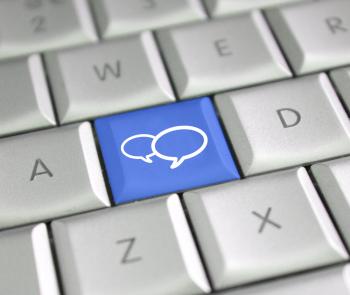 If you use Foursquare and Twitter, there are several different ways that you can integrate your law firm marketing campaigns on both social media platforms. Foursquare on Twitter is a relatively new phenomenon, but the 140 million users of Twitter and 20 million users of Foursquare have significant overlap. In this guide, we're going to show you reasons that your law firm may want to integrate Foursquare and Twitter for ease of use and better results. Many of these developments are very recent and only started in 2012, so keep an eye on Foursquare and Twitter news so that you can be sure you're getting the most accurate and up to date information about social media integration.

#1: Expansion of Foursquare's Local Search Results

Today is the best time ever to integrate Foursquare and Twitter. Until recently, it wasn't easy to put your check-ins from Foursquare on Twitter, or share your business promotions in a tweet from Foursquare. Today, though, it's far easier—and what's more, tweeting your Foursquare promos can be a great way to reach a much bigger audience than just Foursquare's.

When you use a post from Foursquare on Twitter, as of October 2012, anyone can use Foursquare's local search service to find more information out about a business or venue. When you use Foursquare and Twitter in combination, then, any Twitter user—even if they have no account on Foursquare at all—can access the information about your law firm that you've made available through the Foursquare local search results.

#2: Twitter's Massive, Connected Audience

Using Foursquare on Twitter isn't just a good idea because Twitter has more users. It's also a good idea because the kinds of people who use Foursquare and Twitter are among the most likely to be influential with friends and family members. Early adopters of social networking can be among your best and earliest brand ambassadors, making sure that your information isn't just carried through social networks but also into conversations taking place in homes and businesses.

Using Foursquare on Twitter can, however, backfire if you try to take advantage of this audience too much. If your Twitter audience feels that your Foursquare on Twitter posts have become excessive, they may stop following you or simply gloss over your links when they see them. This is why it's always a good idea to limit your Foursquare and Twitter posts to a few per day. There is no need to overwhelm anyone with your social media presence—limit your Foursquare on Twitter, spread your posts out, and you'll find that it's substantially more effective.

#3: Search Engine Optimization Inbound Links

Because Foursquare's local search is now public, rather than only being used by registered members, it has entered the market with Yelp and Google+ Local. With this entry into a new market, Foursquare also provides you with a new way to use its results to your advantage: as a search engine optimization tool.

By using Foursquare on Twitter, you'll be able to gather inbound links that bring people to your website or to positive tips about your law firm. This makes it so that the reviews are indexed more easily and show up earlier in search results.

#4: Building Your Online Reputation

By promoting your account on Foursquare on Twitter, you'll be able to solicit new reviews. Foursquare and Twitter can work very well together if you're trying to create a specific brand image. By asking your social media followers to give you a positive tip on Foursquare, you're ensuring a supply of reviews from the people who are most likely to write a thoughtful, sincere review. These are the kinds of tips that tend to bring people in when you're using Foursquare and Twitter.

If you want to build your reputation using Foursquare on Twitter, you may be thinking about writing some or all of your positive tips yourself. However, Foursquare and Twitter differ in this important respect: while Twitter still allows spammy accounts to operate, Foursquare tends to shut down efforts to game their tips system as soon as they hear about them.

#5: Ease of Offering Discounts and Promotions

Maybe your Foursquare promotion was so great that you want to extend it to a wider audience. One of the best parts about using Foursquare and Twitter combined is that it's easier than ever to make sure that your promotions are reaching an audience that will be excited about them and willing to act.

If your law firm is heavily involved in charitable giving, you may also want to start a charitable donation campaign using your law firm's Foursquare and Twitter pages. This has been highly effective for many companies, both for raising funds for charity and creating goodwill in the online community.

#6: Monitoring and Replying to Tips

When people are talking about you on Foursquare and Twitter, you need to know about it. If you're not already using both websites, it can be much harder to monitor what's being said and who's saying it. In some cases, you may want to actually hire a reputation management firm to help you ensure that your presence on Foursquare and Twitter is helping your company and projecting the brand image you want to portray to consumers.

Whenever someone leaves a tip, you should avoid defensiveness or argument. No matter what, this never looks good to potential clients. Instead, show patience and good will, and you'll find that you're able to keep new business coming in.

#7: Monitoring the Competition

You're not the only one who's thinking about using Foursquare and Twitter in combination with each other. Your competitors may also be using Foursquare on Twitter to promote their own law firms. If this is happening, you need to make sure that they're not getting ahead of you. Don't try to copy your competition's style, but do try to take ideas from them.

For example, if you find that your competitors are running geo-fencing in a three block radius around a particular area that isn't where their building is located, you may want to think about what they're focusing on and why.
Related Topics