Blog Backlinks: A Lawyer's Best Friend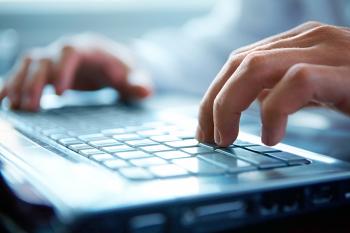 Because it's so easy to start a blog, getting a blog backlink to your website is one of the first things that you should do when you start to market your law firm site. Law blogs are increasingly considered a place not only for marketing, but sometimes even for legitimate scholarship—as of June 2012, law blogs were cited more than 6,000 times by court opinions and law reviews. This means that blog backlinks are getting even more critical, and not just for solo practitioners. Keep reading to find out how each blog backlink will add to your website's reputation and how to get backlinks that get reader attention.

Starting a Blog

Of course, before you get blog backlinks, you should probably get a blog. It's still possible to get a blog backlink or two even if you don't have any blog at all. However, by getting a blog, you'll understand what bloggers are concerned with and how blogs are constructed, which makes it much easier to understand how to successfully obtain blog backlinks.

There are a few different options for getting blogs today. Typically, you'll want to use either Blogger or Wordpress as your blog platform. Both of these blog platforms allow you to put the blog onto your own domain if you want to, or put it on an existing website or a new domain.

Typically, today's bloggers believe Wordpress gives them the best value and the most options for customization. It can be a little bit tricky to install a Wordpress blog on a new domain name or an existing website, so you may want to hire a professional—usually a pro can do it with not much trouble in a single afternoon.

What Kind of Blog Backlinks Work Best?

Not every kind of blog backlink is particularly effective. Usually, ineffective blog backlinks are characterized by being very generic, and not even necessarily responding to the blog entry in any meaningful way. These blog backlinks usually appear on unmoderated blogs that allow comment posting by anyone.

Instead of getting this type of blog backlink (which is often obtained by purchasing links and having them spawned by computer programs, instead of making the comments yourself), go for quality. Find some blogs that you really enjoy reading—preferably blogs with high PageRank scores—and make your links there. In order to ensure that your blog backlink doesn't get deleted, you'll want to have a comment that is very high quality and actually contributes something to the discussion.

Blog backlinks work best when they are contextually related to your own website. If you have a blog backlink that comes to your law firm's website from a trucking company's blog, it probably won't do you as much good as a link from a law firm (unless your law firm specializes in law relating to trucking or trucking companies).

Do All Blog Backlinks Help My SERPs?

As of May 2012, Google will actually penalize websites that have too many blog backlinks coming from comments on non-contextually related blogs. This penalty is even more likely if the blog comments in question appear on non-moderated blogs that allow open posting. Companies that purchased thousands of these types of blog backlinks are now regretting it, as it can be very tough to get links removed once they've been made.

Help! My Blog Backlinks Backfired!

If your blog backlink strategy included large numbers of non contextual comments, it's pretty likely that Google Penguin has now taught you the folly of your ways. When blog backlinks backfire, you'll get a message from Google that your website appears to be over optimized, and that it has been penalized due to this overoptimization.

The first step to getting your old rankings back is talking to the webmasters of the blogs where your blog backlinks are. Yes, this will mean finding every blog backlink and sending emails to a large number of webmasters. In some cases, the webmaster may not respond to your request to remove the link. In this situation, document everything. You may need to show it to Google, which can lift the penalties to your website if you have been able to show that you've made a good faith effort to have the links removed.

Getting Blog Backlink Opportunities: Guest Posts

One of the biggest reasons for reading blogs and having your own blog before you try to get blog backlinks is that you ideally want to be able to guest post. When you guest post, your words will appear on someone else's blog, with full credit going to you and your firm. Often, guest posting arrangements include the ability to have a blog backlink with the anchor text of your choice.

When you're making a guest post, you should try to combine your areas of interest with the areas that are discussed on the blog. Many bloggers will be very willing to have a guest blogger make posts on their blog—in some cases, you may even be able to fill in for several days while a blogger is on vacation or otherwise away from their blog. This is a great way not only to get new blog backlinks, but also to build the kind of relationships that will help you to market socially.

Getting Blog Backlink Opportunities: Interviews and Profile Pieces

Another type of opportunity for blog backlinks often gets ignored by lawyers, and this is a big mistake. Even if you don't think that your practice is particularly interesting, odds are, someone will. The fact that you're working as a lawyer at all will make you interesting to law school students and student blogs. You may want to see if a student blog at the law school nearest you would be interested in blogging an interview with you.

Another kind of blog entry that you may be able to pitch is a profile piece. Some blogs like to talk about different businesspeople and leaders in local communities, and this kind of blog might be interested in doing a profile on your firm. This is a great opportunity to talk about who you are, what you do, and why clients should pick your firm—all while getting a blog backlink that is contextual and relevant.
Related Topics