Transgender Surgeries Now Covered by SF Health Plan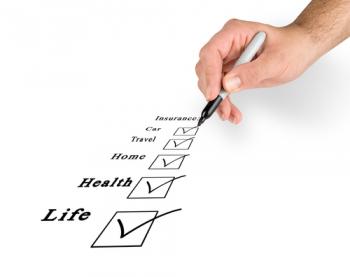 In a decision considered a major victory by transgender activists and outraged social conservative groups, the San Francisco Health Commission voted earlier this month to allow sex reassignment surgeries to be covered under the city's local government-funded universal health plan.
San Francisco became one of the first jurisdictions in the United States to approve a universal health coverage plan in 2006. After being given the go-ahead by judges in 2008, Healthy San Francisco was implemented for residents of the city who met certain income guidelines and were able to show that they had not been insured or able to be insured for at least 90 days.
Some types of services were excluded from the coverage granted by the Healthy San Francisco program. These services included all forms of elective plastic surgery, which included sex reassignment surgeries.
However, after a discussion with the San Francisco Board of Supervisors and the Transgender Law Center in San Francisco, Healthy San Francisco has now modified the rules to permit sex reassignment surgery for people whose biological sex is at odds with their subjective gender identity. According to the Transgender Law Center and many transgendered activists, the surgery is in many cases a medical necessity to relieve negative physical and mental symptoms associated with gender dysphoria.
This doesn't mean that transgendered people who are using the Healthy San Francisco plan can start making plans for surgery yet, though. Because the program was not yet set up to allow this kind of surgery, it will take some time for the city to determine how best to make these services accessible to the public. Surgeries are expected to become available on the plan no sooner than in late 2013.
The move is a groundbreaking one by the Healthy San Francisco plan, which has been a source of city pride ever since it was implemented.
Some have expressed concern about the potential cost of performing genital reconstructions (known as "bottom surgery" by transgendered people and activists for transgender rights) and mastectomies or breast implants (called "top surgery"). However, not all people who are transgendered find it necessary to have any surgeries, and many prefer to forego the more costly and risky bottom surgery in favor of having top surgery alone.
The city believes that within three years, it can have a full medical resource center available for transgendered people. This medical resource center would include not only doctors who could help transmen and transwomen obtain the kinds of surgical and medical interventions they need, but also information on transgender health issues and counseling for people experiencing negative effects of gender dysphoria.
While San Francisco is the first city to make transition surgery government-funded, more American companies are including sex reassignment surgery as part of their company paid health insurance. This has come after a recognition from medical professionals that transgendered people suffer significant consequences as a result of being unable to express their gender externally the way they feel it internally.
Sources: healthysanfrancisco.org, cbsnews.com
Related Topics