International Arbitration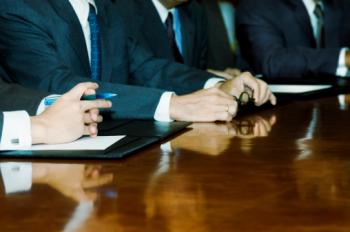 What is international arbitration?

International arbitration is a form of arbitration that deals primarily with contract disputes among parties who are domiciled in different countries. International arbitration, like domestic arbitration can be either binding or non-binding on the parties involved. International arbitration involves the parties, their representatives and an arbitrator where the groups discuss the issues involved and attempt to come to an amicable solution.

Why would I choose to go through international arbitration?

As with domestic arbitration, international arbitration exists mainly in contract disputes. Often times in a contract, especially one that involves a foreign corporation, there exists a clause in the contract mandating arbitration if a dispute arises prior to any court intervention. Next time you buy a product manufactured in a foreign country take a look at the warranty and you will most likely find a clause that states that all legal matters involved shall be resolved by an international arbitrator.

This is beneficial for both parties involved, especially for the consumer, because in lieu of arbitration the parties will go to court. The way the court system works is that the first party to get personal jurisdiction over the other and file their complaint will decide in which jurisdiction the matter will be resolved. Since corporations usually have teams of lawyers representing them this will often be a negative result for the consumer. Aside from a court finding forum non-conveniens it will be the obligation of the party to seek representation in the foreign country and abide by the rules of the court in that jurisdiction.

International arbitration is most beneficial because it forgoes legal formalities that often lead at least one party unaware of the jurisdictions laws. For that reason it is best to have arbitration by a neutral individual that is performed without the legal formalities associated with in court litigation.

Are there requirements for international arbitration?

Arbitration does not involve any of the rules or formalities associated with in court civil litigation. The International Bar Association's rules on the taking of evidence in international commercial arbitration adopt neither the common law jurisdictions discovery procedures nor the civil law. However, just like domestic arbitration, arbitrators are bound to follow the rules of confidentiality, neutrality and competence in the field in which they arbitrate.
Related Topics