Valerie Plame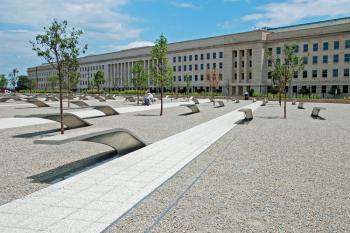 Valerie Plame
Valerie Plame is a former undercover CIA official whose cover was destroyed in a 2003 column by the "Washington Post" journalist Robert Novak. The subsequent investigation regarding who was responsible for the leak of the cover of Valerie Plame took four years to reach its legal conclusion in several trials, although a CIA investigation is still technically ongoing.
The beginning of the so-called "Plame affair" began when her husband Joseph C. Wilson published a series of columns in July 2003 that effectively accused then-president George W. Bush of misrepresenting the case for the invasion of Iraq. Eight days after his column was published, Novak published a paper which, as part of the argument against Wilson, identified Valerie Plame as a CIA operative. This disclosure effectively ended her career as an undercover CIA operative.
A number of lawsuits, both federal and civil, stemmed from this disclosure. After the revelation, the CIA requested that the Department of Justice conduct an investigation into the source of the leak. In turn, the Department of Justice asked the FBI to conduct an investigation. Ultimately, the CIA conducted its own investigation to determine who was responsible for giving Novak this information. Two grand juries were convened during this investigation, which was conducted by special prosecutor Patrick Fitzgerald. The first grand jury convened eventually indicted White House official Lewis Libby on five counts, including obstruction of justice and perjury. However, he was not indicted as the primary source of the leak regarding Valerie Plame.
In the course of the second trial of Lewis Libby, his defense counsel argued that any inaccuracies he made during the course of the CIA's investigation were the result of memory loss due to the many White House duties he had to fulfill. His attorneys also contested the statements made by prosecution witnesses. A number of other journalists were brought in to testify about their interactions about White House officials. As a result of their testimony, it was revealed that Libby had disseminated the news of the identity of Valerie Plame to a number of journalists who did not make use of this information in their columns.
The second grand jury resulted in the conviction of Lewis Libby on four of the charges filed against him. However, he was acquitted of making false statements. Lewis Libby was eventually sentenced to thirty months in prison, along with a fine. The prison sentence was later commuted by President George W. Bush.
In the civil courts. Valerie Wilson and her husband Joseph Wilson filed a civil lawsuit which named Libby as a co-defendant alongside then vice-president Dick Cheney and two other administration officials, Karl Rove and Richard Armitage. However, this lawsuit, known as Wilson v. Cheney, was dismissed in 2007. Also in 2007, it was revealed that Richard Armitage was the source Robert Novak had drawn upon in outing Valerie Plame in his column. No legal consequences ensued for Richard Armitage.
Related Topics