Boston Real Estate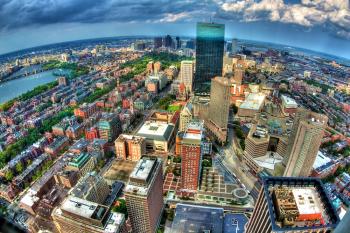 In addition to being the largest city in all of New England, Boston, the capital city of Massachusetts, is also one of the United States' oldest cities. It has a vital impact on the culture and the economy of New England. The city contains a population of over 645,100 residents. Individuals from six different counties commute into Boston on a regular basis.

These counties comprise Greater Boston, an area that contains over 4.5 million individuals. There are many attractive highlights within the city of Boston, including the freedom trail, Fenway Park, the Sam Adams brewery, beautiful gardens, and old markets. In addition, Boston maintains a vibrant culture and offers residents with access to many theaters, museums, galleries, restaurants, and bars. As a result, Boston real estate is attractive to many.

An individual who is considering purchasing Boston real estate should expect to pay a significant amount of money to obtain Boston property. Most property within the city costs more than the average price of property in the United States. Studies indicate that the median cost of Boston property is about $530,000. In order to acquire Boston real estate, an individual will likely be required to pay well over $300,000, with some property costing over one million dollars.

There are apartments and condos available to rent in Boston. This provides individuals with a more affordable alternative to purchasing a home within the city. Most studio apartments located within Boston will cost over $800 each month to rent, with many costing a few thousand dollars monthly.
Related Topics