Zacarias Moussaoui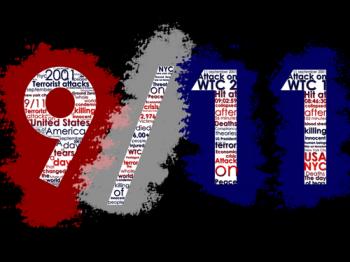 Zacarias Moussaoui
Zacarias Moussaoui is a convicted terrorist who was involved in the planning of the attacks of September 11, 2001. His role in the attacks dated to a period between the end of February of 2001 to the end of May. During this time, Zacarias Moussaoui took flight lesson training with the goal of participating in the attacks. However, a decision was made not to include him in the plot, of which he was aware.
In August of 2001, Zacarias Moussaoui was arrested for immigration violations and detained. Following the events of September 11, he was named by another member of Al Qaeda as another jihadist with knowledge of the plot. Subsequently, in December of 2001 Zacarias Moussaoui was indicted by a grand jury on six charges, all related to his knowledge of the conspiracy and failure to report it to American authorities.
From 2002 to 2005, a series of appeals and legal rulings delayed the start of the trial of Zacarias Moussaoui. During this time, Zacarias Moussaoui met with a psychiatrist who determined, after evaluation, that he was mentally competent to be tried as a criminal defendant. After being granted the right to represent himself, Zacarias Moussaoui requested that he be allowed to use confidential documents to prepare his case, as well as permission to call detained Al Qaeda members as witnesses. The presiding judge declined to allow him access to the documents, conferring with federal authorities' statement that to do so would create issues of national security, but granted him the right to call Al Qaeda witnesses. The federal government refused to permit these witnesses to testify, a decision which was reversed by a court of appeals.
Zacarias Moussaoui initially pled not guilty to the charges but eventually entered guilty pleas to all charges before the start of the trial. His trial began in 2006. During the course of the trial, FBI agents testified of their awareness of plans to use hijacked aircraft to destroy American buildings. Zacarias Moussaoui also testified, again claiming that he had been involved in a separate conspiracy.
In May of 2006, the jury found Zacarias Moussaoui guilty of the charges against him. During the subsequent sentencing proceedings, jurors were unable to agree on the death penalty due to one dissenting juror. Therefore, Zacarias Moussaoui was sentenced to six consecutive life sentences. He was not made eligible for parole.
After the trial had come to an end, Zacarias Moussaoui waived his right to appeal the sentence. Subsequently, in May of 2006 he filed an appeal in federal court, in which he recanted his plea of guilty and disclaimed involvement in or advance knowledge of the events of September 11. Instead, he now claimed that he had been involved in a separate conspiracy to hijack a commercial aircraft to rescue a fellow jihadist being held in Afghanistan.
However, since he had already waived his right to appeal, his motion was dismissed.
Related Topics