Abilify Intake Instructions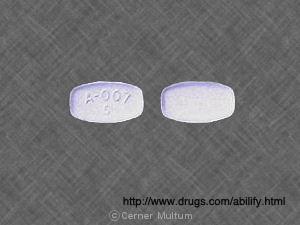 Guide to Abilify intake instructions:



Abilify intake instructions are established by your doctor and must to be followed to avoid the presence of severe adverse reactions. Before receiving Abilify instructions, you must inform your doctor of medications you are taking (prescription and nonprescription), as well as any heart or liver problems that you may have experienced in the past. You should relay all concerns and pertinent information before beginning your treatment.



How Should Abilify be Used?


Abilify comes as a solution (liquid), tablet and an orally disintegrating pill that dissolves quickly in the mouth. Abilify is taken once a day with or without food. The drug should be taken around the saem time each day.


It is crucial to follow the directions provided by your doctor or those positioned on your prescription label. You must take Abilify exactly as directed; never take more or less of the drug or take it more frequently than as prescribed by your doctor.


Your physician will start you on a low dose of the medication and gradually alter your dose depending on how effective it is and the side effects you experience. You must understand that Abilify will not cure your medical condition. Also, it will take at least two weeks before you feel the full benefit of Abilify. Do no discontinue Abilify use without talking to your doctor.






What do I do if a miss a dose?



If you miss a dose Abilify intake instructions state that you should take a make-up dose as soon as your remember it. If you do not remember until your next scheduled dose, bypass the missed one. It is better to miss a dose than to "make up" a dose. For this reason, you will need to express due diligence and follow the Abilify intake instructions carefully for your own safety.




Types of Abilify doses:



There are four major ways that Abilify can be administered. This includes oral dissolving tablets, regular swallow tablets, oral solution and injection. Each administration method is attached with unique Abilify intake instructions.



There are also the injections and usually this will come premeasured and easy to administer. Ensure that the directions are followed carefully in terms of the solution of the drug that must be injected. There is also a weak oral version that will be prescribed for minor instances of the symptoms that Abilify can treat.



The following increments of Abilify are prescribed (in MGs) 1 2, 5, 10, 15, 20, and 30. The smallest levels are applied to initial dosing and to treat children with autism. Initial Abilify dosage pills are rectangular green, blue or red depending on concentration with distinct markings This specification limits the occurrences of overdoses by allowing patients to clearly identify their medication by sight. The larger concentrations are also differently colored and marked and are also circular.



If you wish to adjust the dosing or Abilify intake instructions you will have to check with the doctor first. Do not discontinue the medication, even if you feel well. Only the doctor should tell you if you can stop or be regulated to a lower dose.





Related Topics