8 Marketing Tips for Bankruptcy Firms in 2013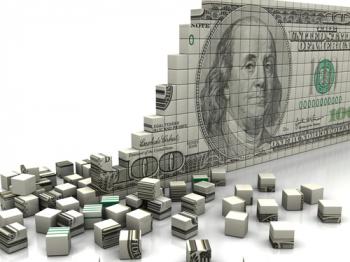 Bankruptcy filings for consumers and businesses alike are down in 2013, and they were down in 2012 as well. Since these trends are expected to continue for the foreseeable future, you need to have a marketing plan that will keep you competitive in a market where every lawyer is getting hungrier. In this guide, you'll learn tips that any bankruptcy firm can start using right away—whether you're a new firm or an already established practice trying to hold on in tough times.
#1: Make Yourself Available As Much As Possible
When you're just starting out, it's critical to make yourself available to clients whenever possible. This might mean sleeping next to your cell phone so that you can be available even if someone wants to call you at 3 AM. Keep in mind that it's usually rare for clients to call at the wee hours, but that this little bit of extra customer service can sometimes be the difference between getting a referral and not. Going above and beyond is critical at a time when bankruptcy filings are down and only the strongest bankruptcy firms will survive.
#2: Give Talks In Your Community
One of the ways to help dissipate the stigma surrounding bankruptcy is to have public information sessions at community centers, libraries, and so on that talk about what bankruptcy is, what the filing process is like, and what exemptions look like in your state. Because many people are apprehensive about filing because of a lack of information, these informational sessions can be a good way to get new clients who might have otherwise avoided seeing a lawyer for weeks or months more.
#3: Learn How To Leverage Google
If you're not trying to get ahead in search rankings, you're missing out on up to 80 percent of people who are looking for lawyers today. You need to make sure that you have up to date profiles on Google Local, Yelp, and other ratings services, as well as making sure that your website is effectively search engine optimized without using keyword spam. Google today weights sites higher that have backlinks from other local websites, so you should work at getting your website linked by other people who have local businesses.
#4: Consider Taking Pro Bono Work
If you're unable to get the kinds of cases that you want right now, you may be able to develop business by starting with pro bono work. By taking simple bankruptcy cases for people who don't have enough money to file otherwise, you'll be doing good work for your community and building a base of experience and referrals that can help you develop a client base later.
In some cases, you may also be able to work out payments with some clients involving barter. For example, some clients may be willing to give you in kind payments with goods or services. This can be an especially valuable way to be flexible if you work in an area with many low income residents, or people who have seasonal incomes.
#5: Know the Bankruptcy Code Inside and Out
One of the most critical aspects of being part of a bankruptcy practice is having a great understanding of the law. If you're taking complex cases, you need to have the bankruptcy code down cold, including all exemptions for your state. Even if your cases tend toward simple consumer bankruptcies, having an extensive knowledge of the code will make sure that you are able to handle cases efficiently and with the highest degree of competence.
#6: Maintain a Blog
Blogging about the latest developments in bankruptcy law and strategies for declaring bankruptcy while keeping as many assets as possible can be a great way to get new clients. You may also be able to get referrals from other attorneys who read your blog.
Unlike in many areas of law, bankruptcy law still has plenty of room for attorneys who blog. You can still find areas of bankruptcy law that haven't been covered extensively by other bloggers. By making your tone conversational and keeping your vocabulary to something that people can understand even without legal training, you'll be sure to get the maximum number of visitors who go straight from your blog to your website and to scheduling consultations.
#7: Make Yourself Available For Phone Consultations
One of the things that many bankruptcy attorneys don't realize when they start out is how embarrassed clients can be to file. This embarrassment actually presents an opportunity for attorneys who are willing to make themselves available. While many lawyers will only provide clients with in person consultation visits, consider making yourself available for a phone consult and even be willing to provide a cost estimate for clients seeking your services.
Often, having all of this information handy can help clients to decide whether to file right away. Having to come to your office before clients know what they can expect may result in cold feet and a missed opportunity for new business and possible referrals.
#8: Target Clients Effectively
If you're online marketing based on very generic search terms, you may have a harder time finding clients. That's because you're putting yourself into competition with a huge number of other law firms. If you want to get clients using online searches, you'll want to work with advertising and marketing methods that allow you to target specific types of clients.
For example, Facebook allows you to target people who live in a particular geographic area. It also allows businesses to target people who are friends of their existing social networking connections. Google has targeted advertising options allowing law firms to pursue their preferred geographic and social demographics without marketing to people who are unlikely to be interested in their services and products.
If you're using any kind of targeted search string keyword advertising, you should make sure to include negative keywords as well. For example, you may want to exclude people who are looking for creditor side bankruptcy attorney if you're working for consumers.
Related Topics